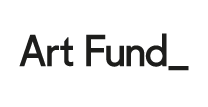 Art Fund is an independent charity that secures works of art for the UK's public collections. It has a long history of supporting acquisitions at the National Gallery.
As early as 1906, only three years after it was founded, Art Fund presented Velázquez's Rokeby Venus to the Gallery, following a successful fundraising appeal. More recently, Art Fund pledged £1 million towards the campaign to secure Titian's Diana and Actaeon – its largest-ever grant for a single work of art.
Altogether Art Fund has helped the National Gallery to acquire 124 works of art through gifts and grant awards. A selection of the masterpieces that have entered the collection with Art Fund's assistance are shown below.