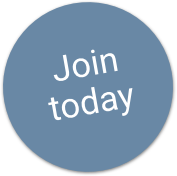 9 October 2021 – 2 January 2022
Lose yourself in Poussin's world of riotous dancers. See this great artist in a new light, in the first exhibition dedicated to Poussin and dance.
Members' priority booking now open.
Free
Conversations with God
Jan Matejko's Copernicus
Until 22 August 2021
Jan Matejko's (1838–1893) epic painting 'Astronomer Copernicus' unites two of Poland's most famous figures
Free
Until 12 September 2021
See how children have been inspired by 'The Battle of San Romano'
Get ready for a year of inspiring art
The Credit Suisse Exhibition: Dürer's Journeys
The first major UK exhibition of German Renaissance artist Albrecht Dürer in nearly 20 years
Poussin and the Dance
Tambourines shake, wine spills, and figures whirl in Poussin's paintings of revelry, dance and drama
Members' shop discount
Enjoy 10% off in the National Gallery shops
Every Membership supports the National Gallery.
Every Membership supports the National Gallery.