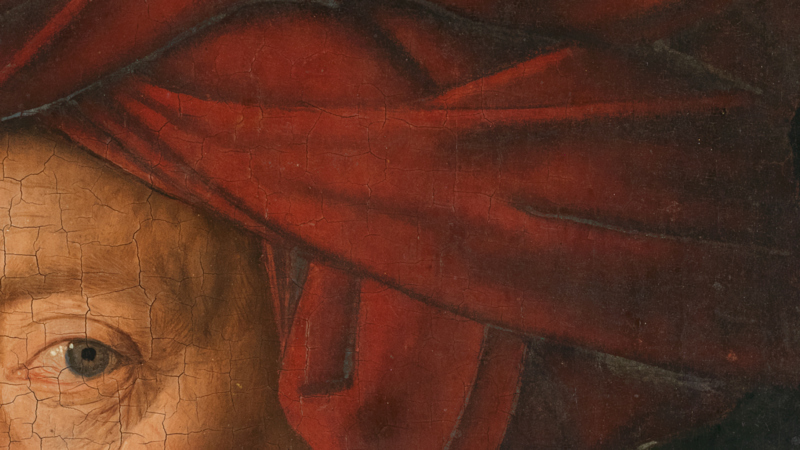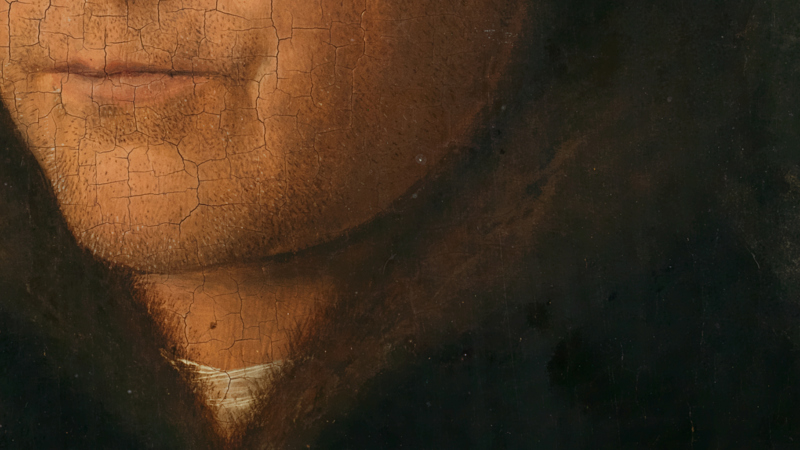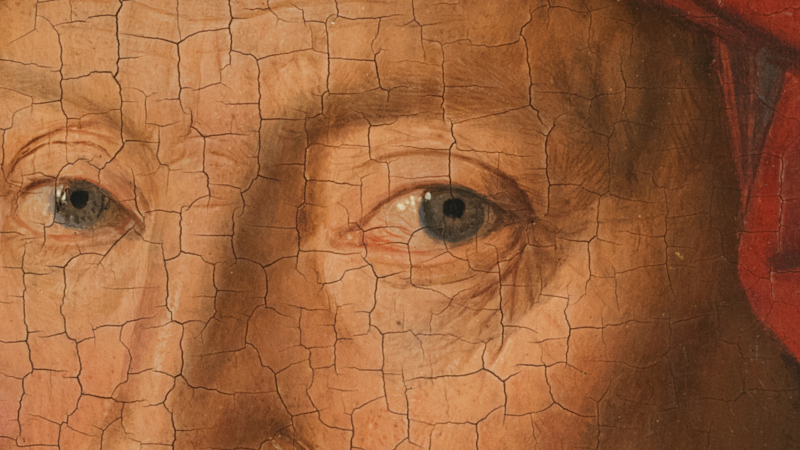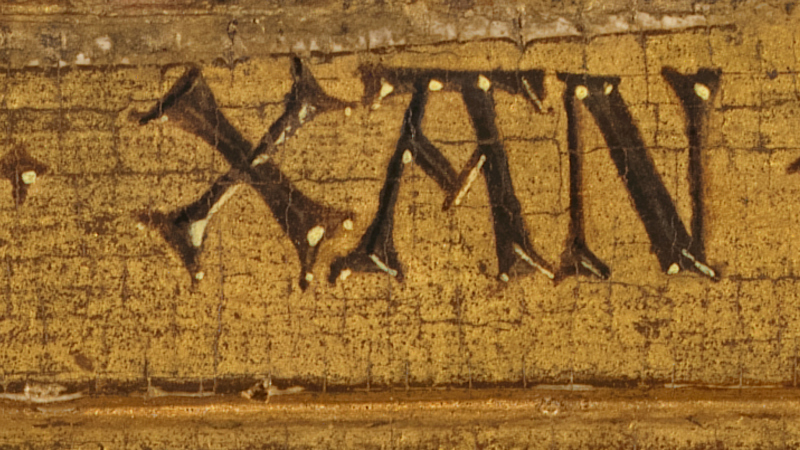 Let's start with that fabulous red headdress. It's particularly striking because of the elaborate way the wearer has wrapped the cloth.
Piled on top of the sitter's head, its creases and folds create areas of dark and light skilfully painted by van Eyck.
Staying on the topic of texture,  in contrast to the smooth cloth, we have a bristly chin and a fluffy fur coat collar.
Van Eyck's oil painting technique is astonishing. As always it's the so-called 'imperfections' of a human face that bring it to life and give it character. He uses small brushstrokes for each bristle, painting some lighter as they catch the light; the facial hair helping to describe the contours of his chin and mouth.
The sideways glance and the expression of concentration that looks at and almost 'through' the viewer is very powerful. Is this van Eyck using his own reflection in a mirror as the subject, his eyes flitting between the image and panel?
For someone who relied on observation for their fortune, it's fitting that he's paid so much attention to the eyes; the catchlights, the crow's feet, the blood vessels and the blue-grey ring of his iris.
Nothing of the sitter's environment is included in the painting - no objects, jewels, or furniture, nor is there a signature on the panel.
Like so many of van Eyck's paintings, on closer inspection, what appears so real, is to a large extent illusory.
It's the painting's frame that provides the clues: inscriptions at the top showing van Eyck's motto and below stating that he painted it in 1433. 
This has to be him.