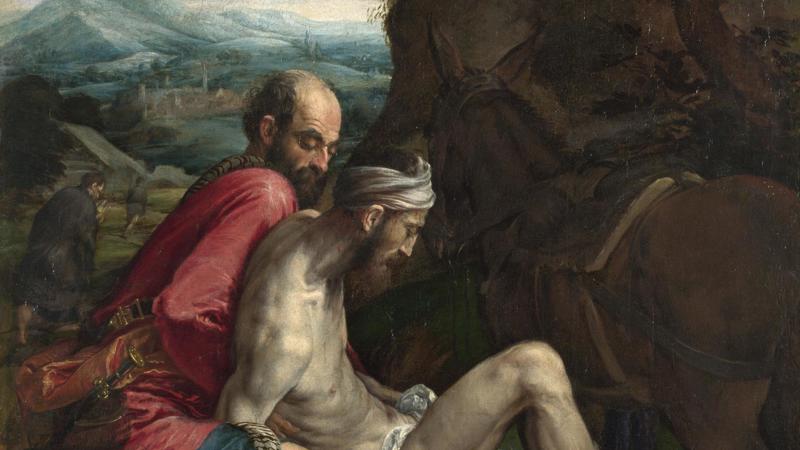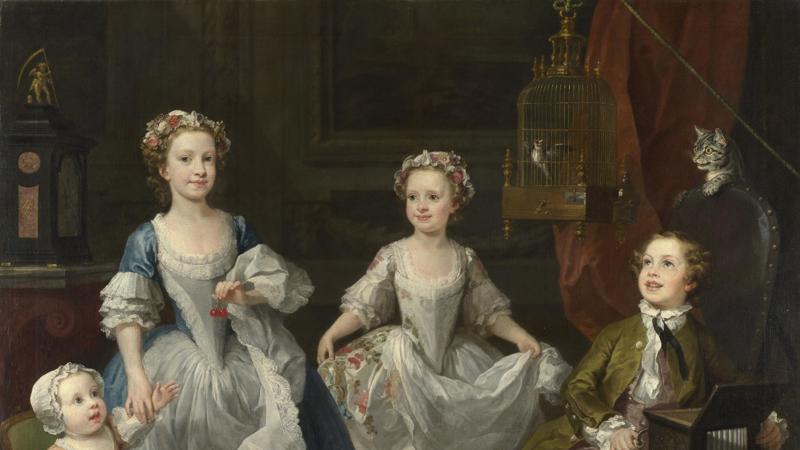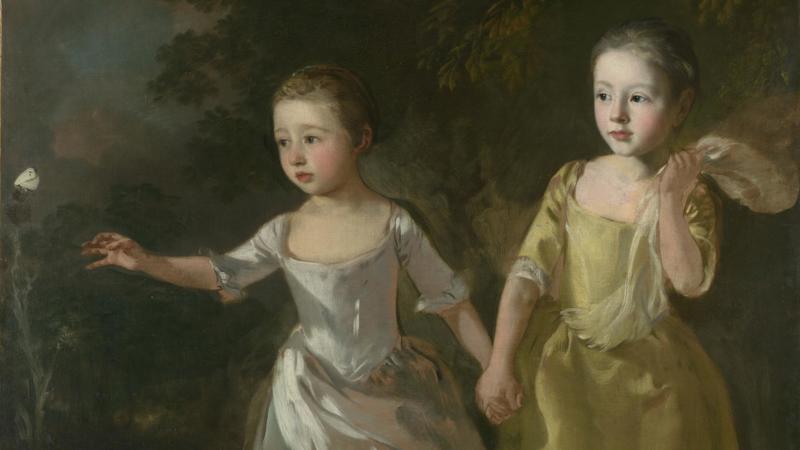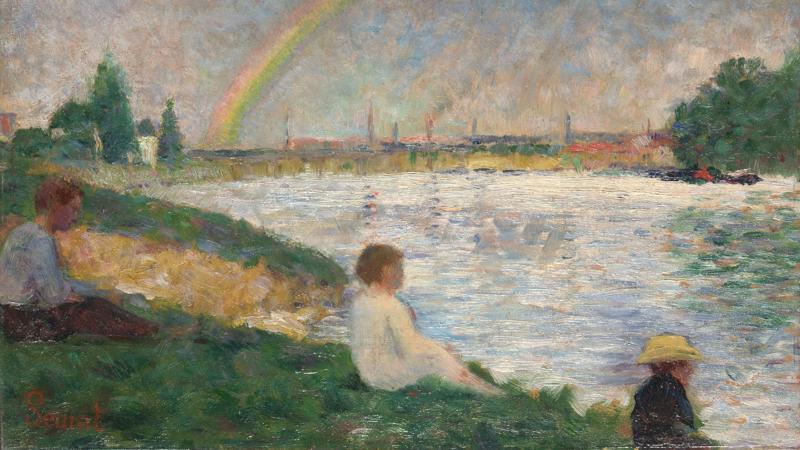 In an act of kindness towards a complete stranger, the Good Samaritan gently maneouvres a beaten up and barely conscious unknown traveller onto his own mule.
He then takes the injured man to the nearest inn and generously leaves money for his board and lodging until he gets better.
A virtue personified: Lady Cockburn and her three boys. Reynolds gives this tender portrait another level of meaning by choosing to paint Lady Cockburn as an embodiment of Charity.
Borrowing from Anthony van Dyck, he has arranged the sitters in a pose that mirrors Van Dyck's painting of Charity as a mother, selflessly caring for her children.
And here it is, Reynolds's inspiration, Anthony van Dyck's painting of Charity as a mother. 
Charity was often represented in art as a mother caring for her vulnerable children.
Gentileschi paints Pharaoh's daughter and her elegant companions at a crucial point in the story of Moses.
Having found the hidden baby, she decides to take in the child plus someone (Moses' mother incognito) to nurse him.
We see both the generosity and compassion of Pharaoh's daughter and the devotion and self-sacrifice of Moses' mother.
British artists Hogarth and Gainsborough were both linked to London's Foundling Hospital which was founded in 1739 to care for the vulnerable in society.
Art and philanthropy came together in Hogarth's encouragement of artists to donate pictures to the hospital.
Gainsborough's and Hogarth's paintings of children are among the best in Western art.
In this picture by Gainsborough of his daughters chasing a butterfly, the butterfly is not only a beautiful creature but is also fragile and to be handled with care.
Christine's final painting is this small preparatory sketch by Seurat for 'Bathers at Asnieres'.
It's included here because it has a rainbow in the distance.
It reminds us of the cheerful rainbows stuck up in our neighbours' windows as symbols of another virtue: hope.