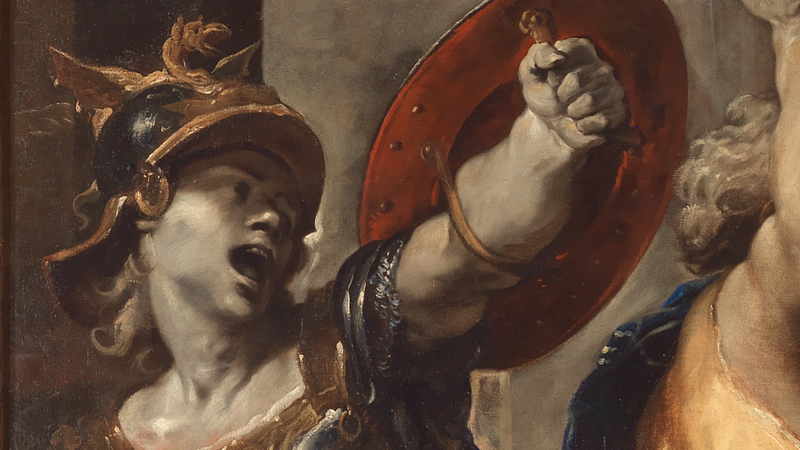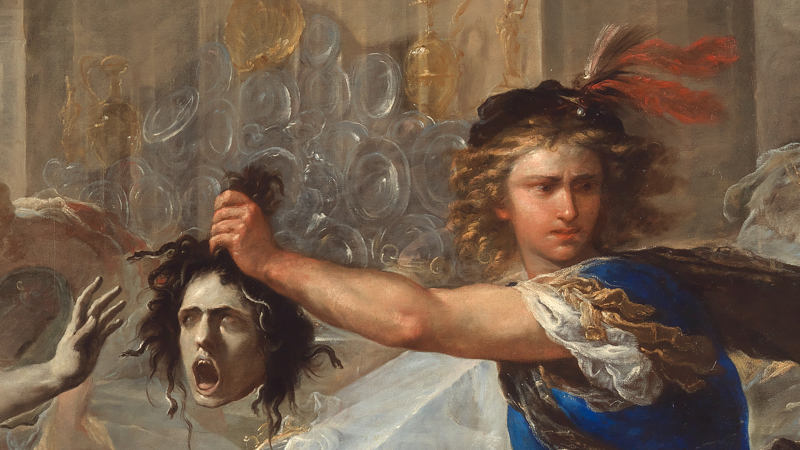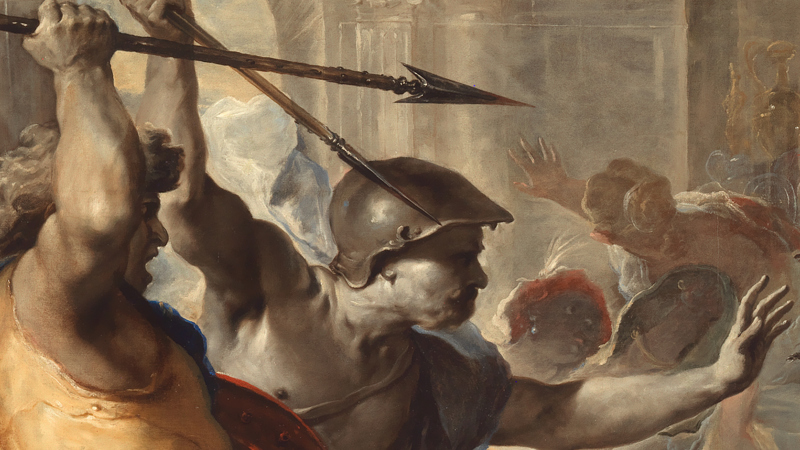 One of the most striking things about Phineas is the contrast between his active, aggressive, and dynamic pose and the colour of his upper body - we can see that it has already been turned to stone.
He is frozen, and will remain in this position just as Giordano has painted him. He has burst into the feast only to become a statue.
Perseus, with his hair flowing and feathers fluttering, thrusts the gorgon Medusa's head towards his attackers.
The red feathers, his flushed face and pink skin tone contrast with the gorgon's decaying head and the grey stone arm held out by an opponent in a vain attempt to deflect the death stare.
One of Phineas' men, the one closest to the gorgon's head, has already been turned to stone – just in time. He's about to hurl the lance he holds above his head, the effort shown in his tense jaw and bulging neck vein, but he is irreversibly stopped in his tracks.