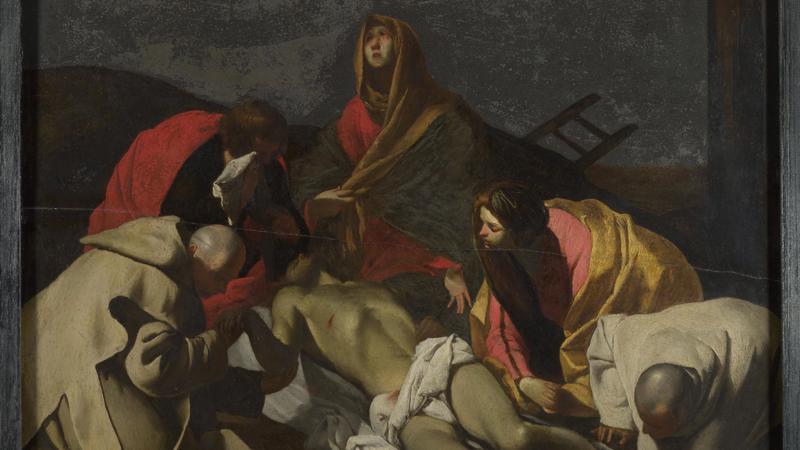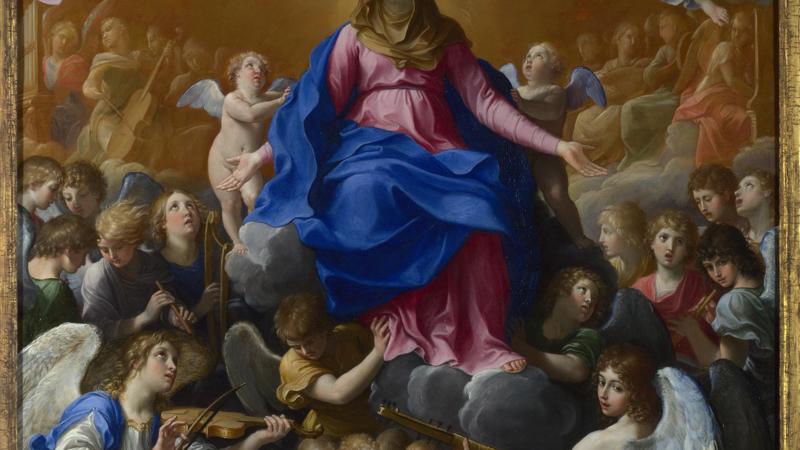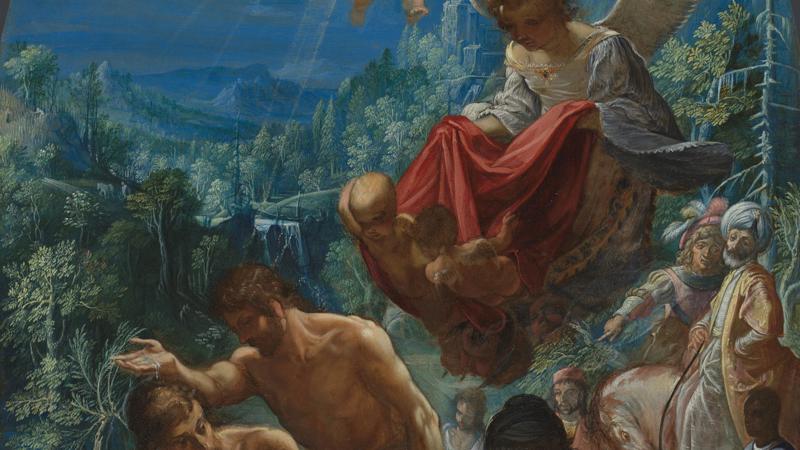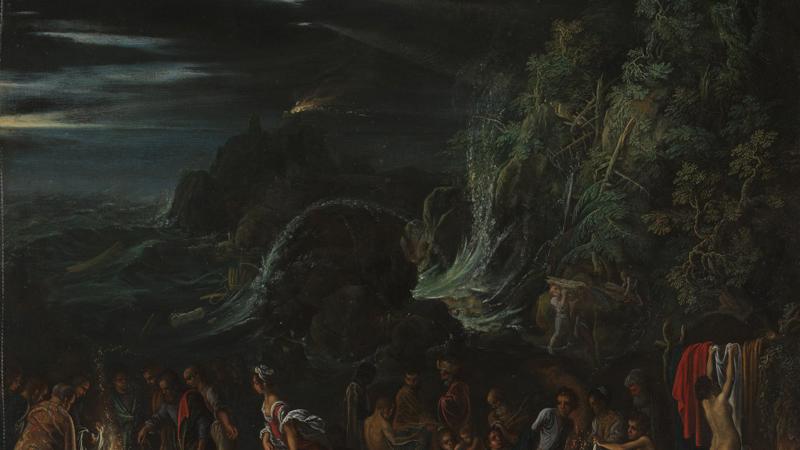 We kick off not with a work on copper but on slate to illustrate the point that although most of the paintings in the Gallery are on wood or canvas, artists also used stone, marble and slate supports.
Moving on, we have an example of everything copper has to offer: rich, sumptuous colours and fine, delicate detail.
Reni maximises the properties of copper's hard, smooth surface to paint the angels' wonderfully life-like feathered wings.
'The Baptism of Christ' by the successful German artist Adam Elsheimer takes its cue from paintings by the Venetian painters active during his stay in the city. It may be small but it packs quite a punch.
Again, though small (no bigger than a postcard) this little painting is a visual feast. Elsheimer includes every detail of the story in this night scene; the planks of wood from Saint Paul's ship wrecked on the rocks and the sparks flying from the fire at his feet.
In this small painting of the dead Christ mourned by angels we see a different approach to painting on copper.
Guercino's interest is in the effect of light and shade which he uses to heighten the emotional intensity of this scene.