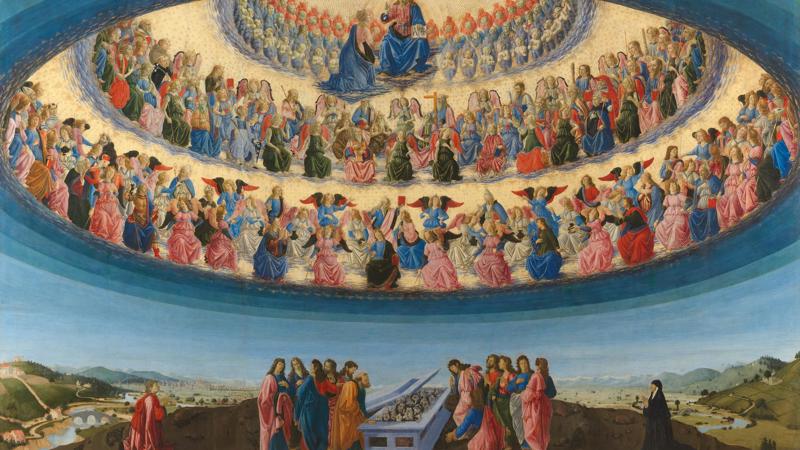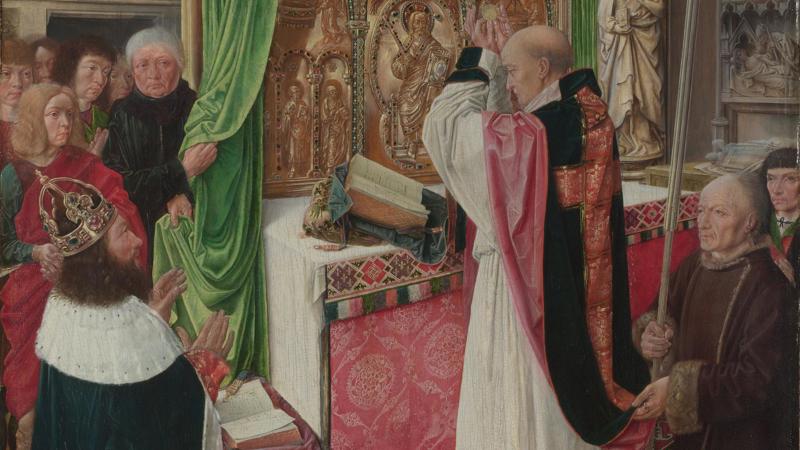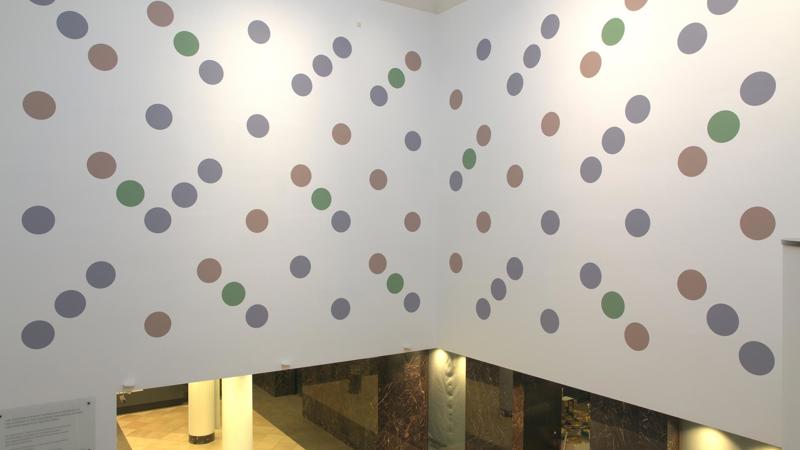 We start with a good reference point for all things angel.
Magnify online to see their nine rows and three tiers.
A messenger angel delivers some very good news to Mary.
Archangel Gabriel's boyish features probably belonged to a very human boy in Lippi's workshop.
His peacock-feathered wings are from another dimension.
Charlemagne's unspeakable sins are forgiven thanks to an angel with a note.
This isn't the painting's only angel though; they're everywhere: as sculptures holding candlesticks, in reliefs, woven into fabrics and carved around stone arches.
The Archangel Michael battles with a monster devil, evil, in Bermejo's glittering altarpiece.
The Devil, according to Christianity, is a fallen angel. This creature's delicate butterfly-like wings perhaps hint at its previous, pre-banishment, angelic self.
Finally we come right up to date with Bridget Riley's 'Messengers' which float above visitors' heads in the Gallery's Annenberg Court.
Another form of messenger, could they suggest the many painted angels in the collection?