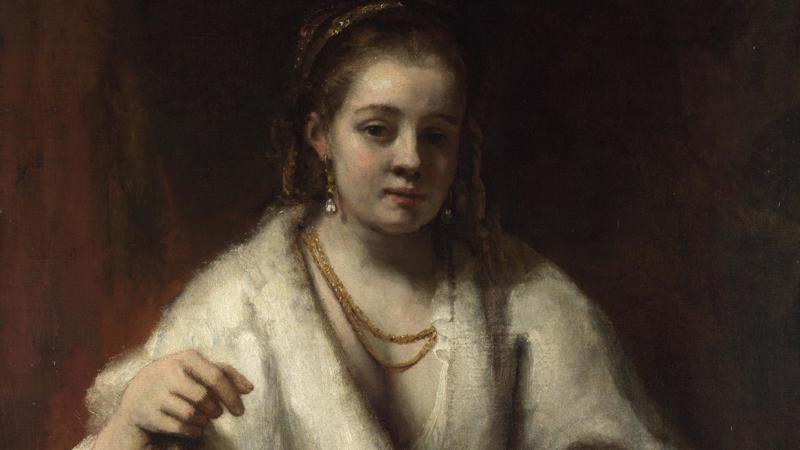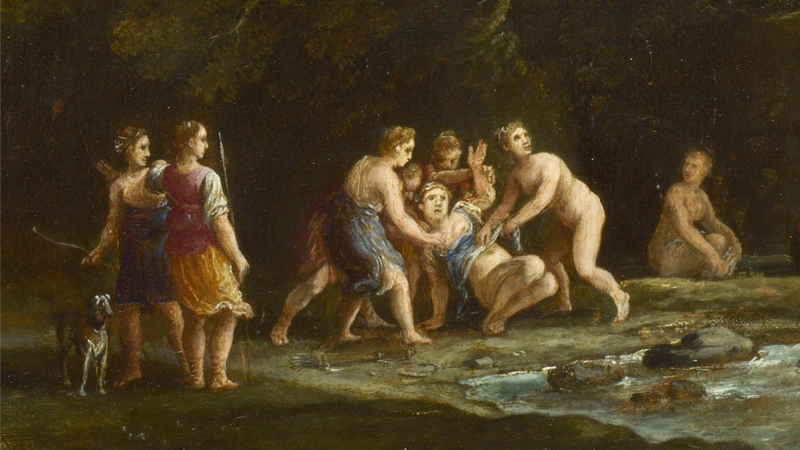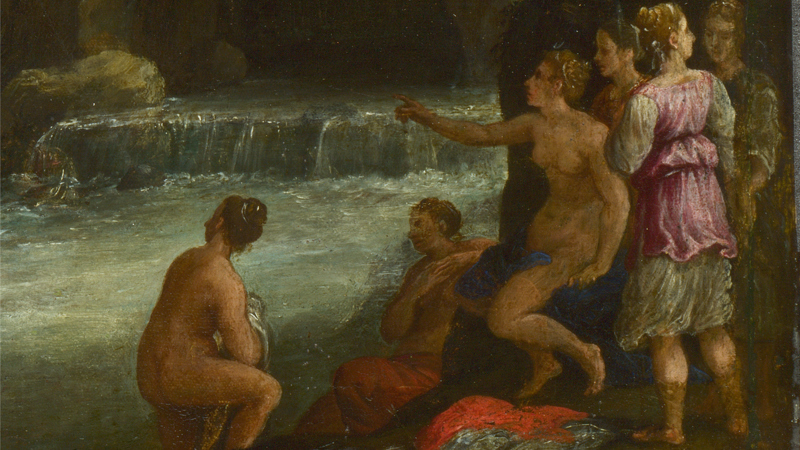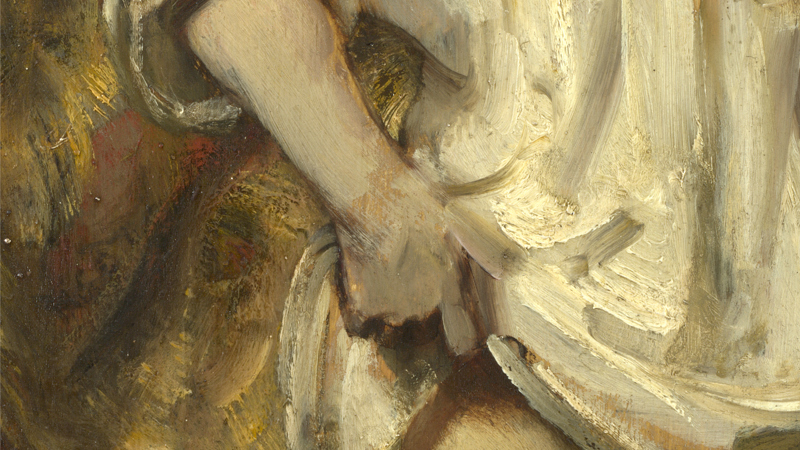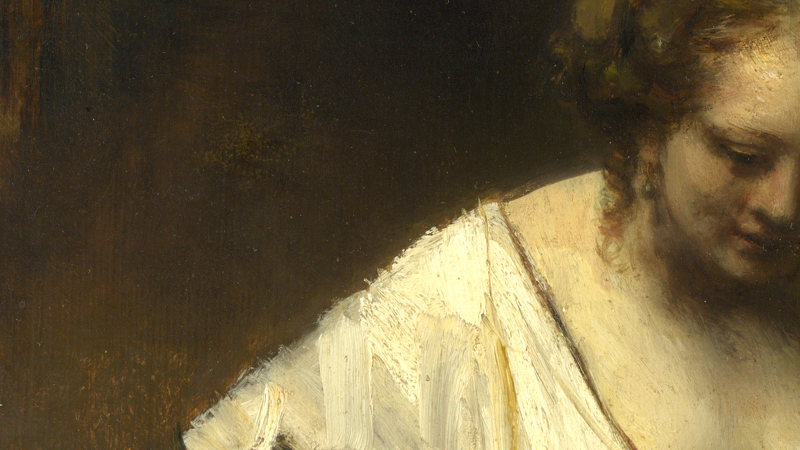 We think that the woman bathing is Hendrickje Stoffels, a young women of 28 who moved into Rembrandt's household on the death of his wife Saskia to look after his baby son, Titus.
Rembrandt didn't leave any indication of who the woman bathing is, nor do we know the exact identity of the sitter in this portrait.
Art historians think that this probably is Hendrickje - the dates match up with her time with Rembrandt and there are facial similarities between the sitter and drawings that Rembrandt made of Hendrickje.
A Dutch Callisto? 
Could Rembrandt have had in mind the well-known Classical myth about the hunter goddess Diana and her punishment of the nymph Callisto?
Callisto's pregnancy went against Diana's nymphs' vow of chastity, despite it being the result of an unwanted approach by Jupiter.
Undressing to bathe, she can't hide it any more. The nymphs yank back her clothes as a furious Diana watches. The drama painted here by the Dutch artist Paul Bril.
A contemporary Dutch version of the story alters Callisto's fate. In this version, Callisto is banished into the wilderness.
Could we have here a Hendrickje/Callisto comparison? The foliage, the water and a pregnancy?
Rembrandt and Hendrickje lived together but did not marry. His wife Saskia had a clause inserted into her will which stipulated that Rembrandt would not receive any funds should he remarry. 
The unmarried, pregnant Hendrickje was shunned by society and the Church, an outcast like Callisto,
Hands are notoriously difficult to paint, but Rembrandt effortlessly shows how Hendrickje hitches up her shift. A few deft brushstrokes is all it takes to achieve such a natural pose.
We can just make out, behind her, the ornate robe that she's left on the bank. Its deep red and old gold tones are rich but muted and meld with the brown, bosky background.  
If we look up-close at her face and right shoulder Rembrandt's bold brushstrokes stand out. We can see how economically he creates the impression of different textures: brocade, hair, and skin. 
Not only are the brushstrokes especially bold here but Rembrandt has loaded his brush with paint. Layers of impasto begin to stand out the closer we get to the canvas. Then we spot the smallest of details: an earring.