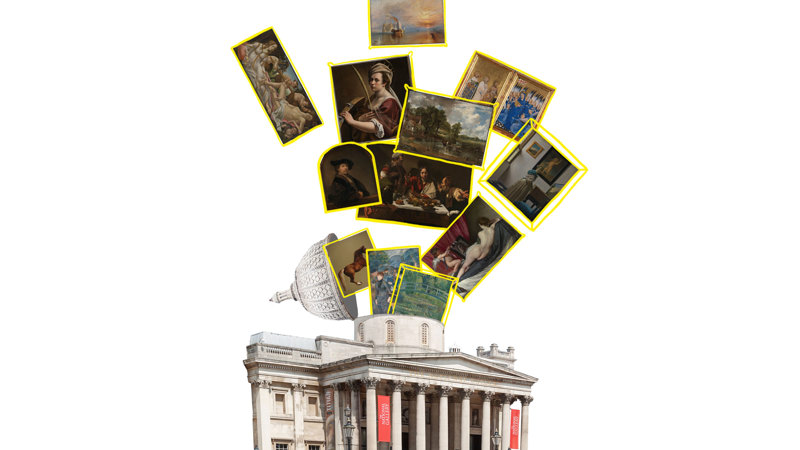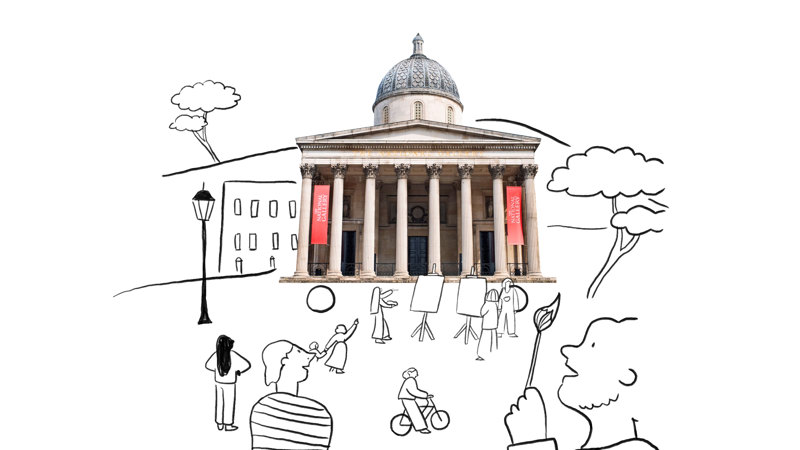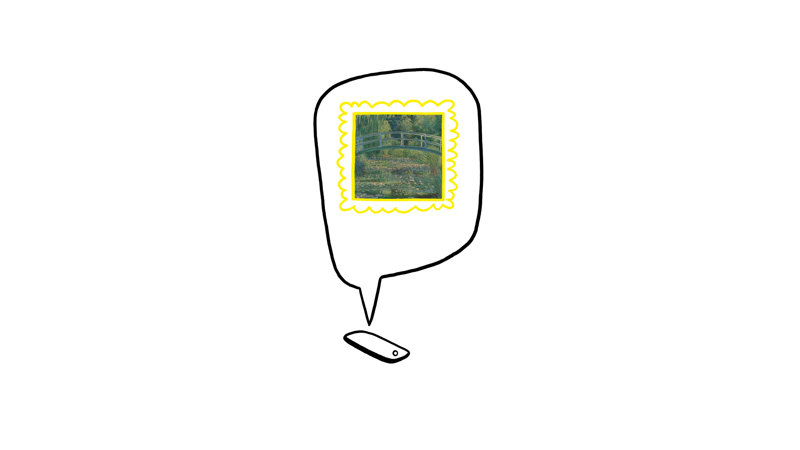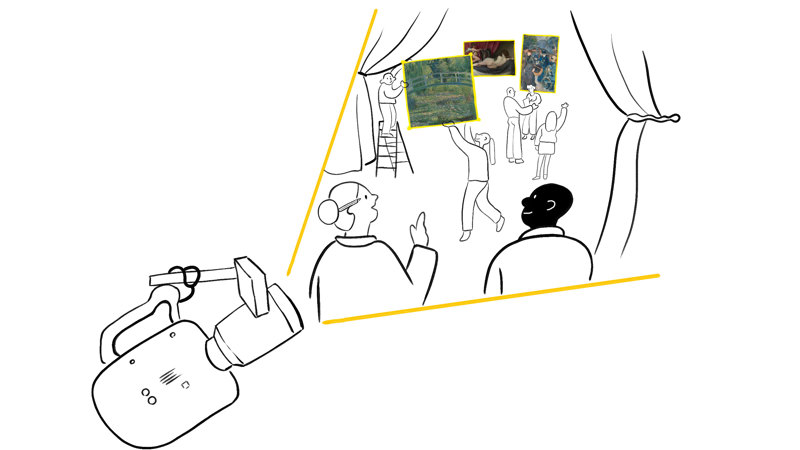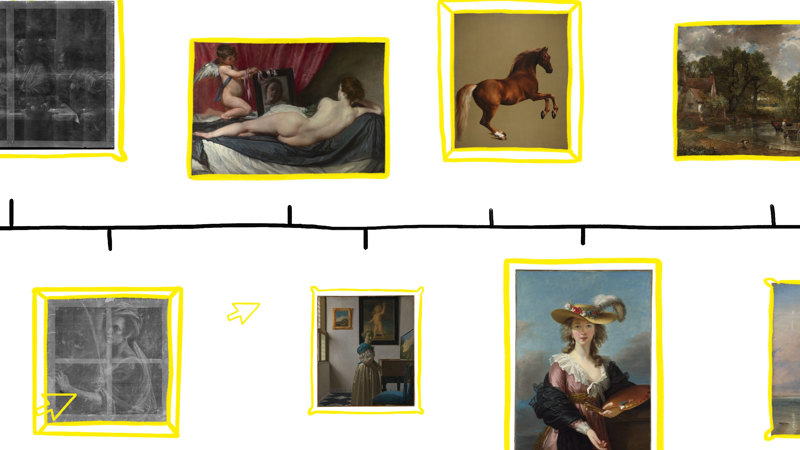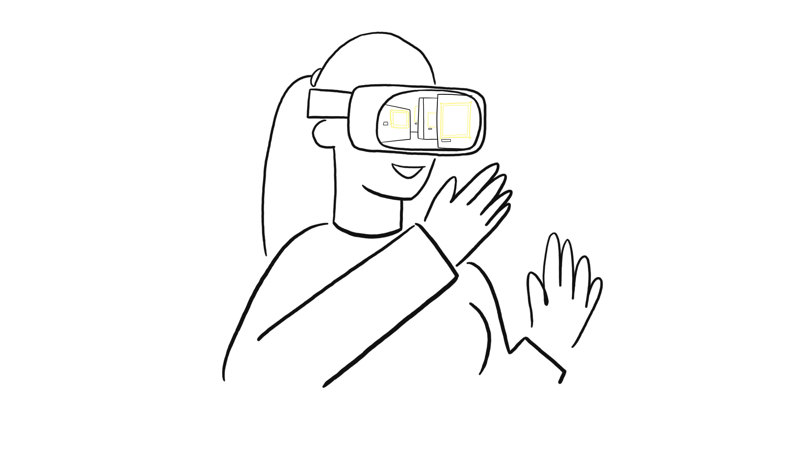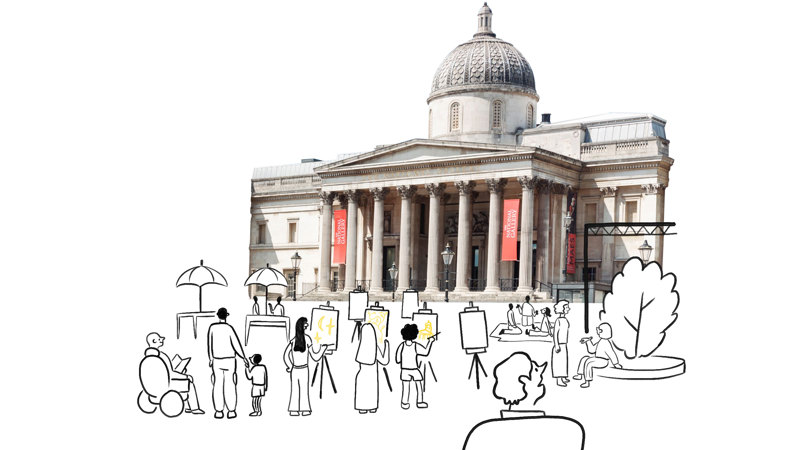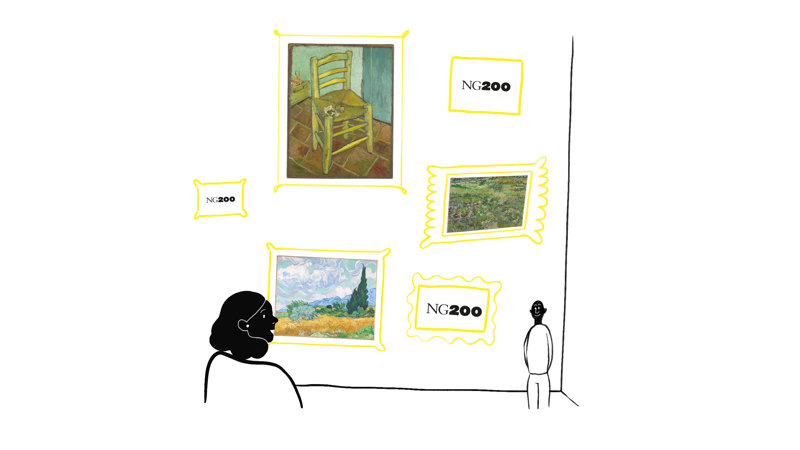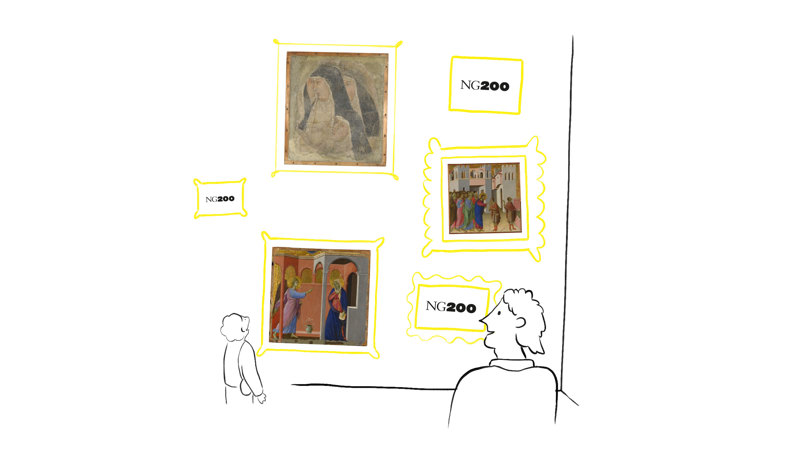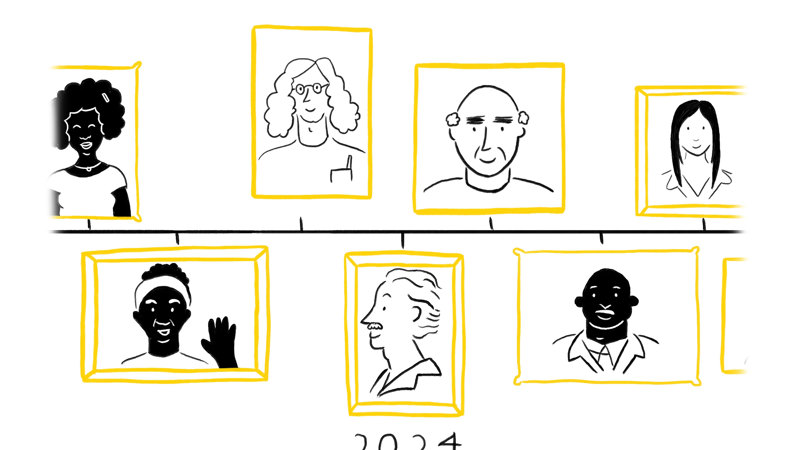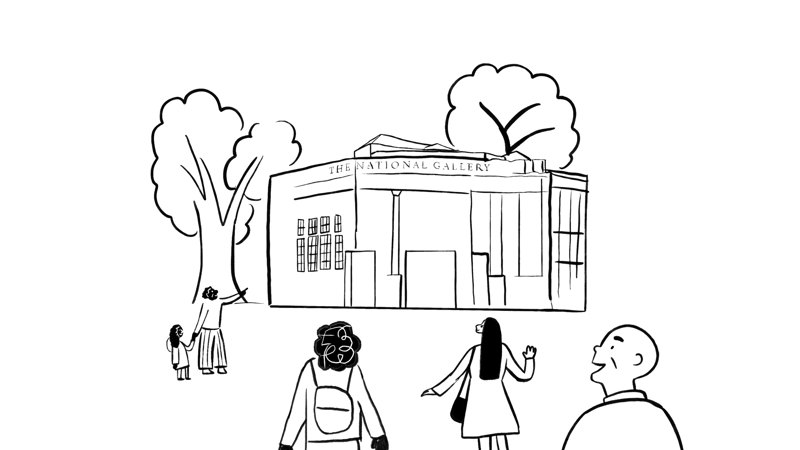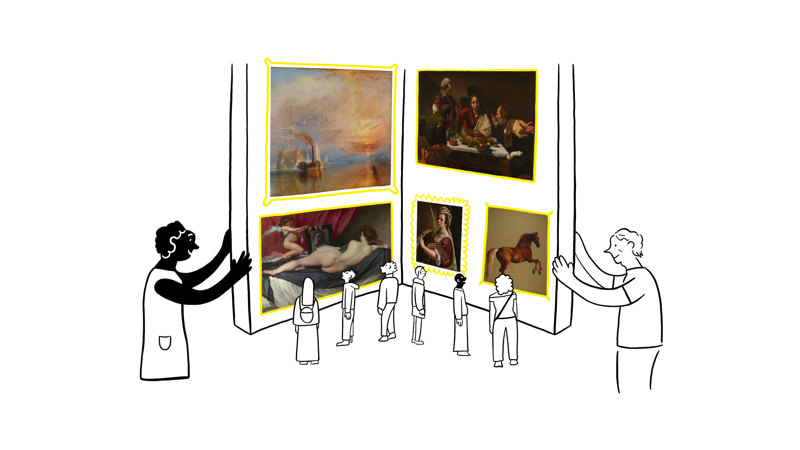 NG200: National Treasures ​ ​
12 simultaneous exhibitions opening on the same day – 10 May 2024 – at 12 museums and galleries across the 12 regions of the four nations of the UK, and each centred around a National Treasure. More than half the UK population will be within an hour's journey of a National Gallery masterpiece.
NG200: Art Road Trip​ ​
A travelling art studio will tour the UK through the year, bringing 200 National Gallery workshops and learning activities to different communities who otherwise would not have ready access.
NG200: Jeremy Deller's Triumph of Art​ ​
A national public art commission, celebrating 200 years of the National Gallery – showing how festivals are a part of art, culture and civic-life, and how art and artists can be catalysts of collaboration and joy.
NG200: 200 Creators​
We will collaborate with 200 social media creators from across the UK, celebrating 200 years of the Gallery being a beacon of creativity.
NG200: Behind the Scenes
A new online film series that takes viewers behind the scenes of the National Gallery creating a continuous micro documentary that engages people with key aspects of the NG200 programme.
NG200: 200 Paintings for 200 Years​
We open the door to the entire history of a painting, in one place, sharing the wealth of the National Gallery's research, digitally available for everyone, everywhere, anytime.
NG200: The Virtual Gallery​
We will create a new, large-scale digital Gallery experience for the Bicentenary, available via our website.
NG200: Summer on the Square
A festival in Trafalgar Square, programmed with and for children, young people and their families to engage new and diverse audiences. Designed to unlock the nation's creativity and bring the collection to the streets of Westminster.
NG200: Van Gogh
An exhibition featuring a stunning array of the artist's most important and well-loved works alongside paintings from private collections never seen in public before. The first major Van Gogh show in the UK since 2010, it promises to be the most spectacular, and comes exactly 100 years after the Gallery acquired 'Van Gogh's Chair' and 'Sunflowers' (both painted in 1888).
NG200: 14th-century Siena
The first ever full-scale exhibition of early Sienese art outside Italy. An opportunity to see some of Europe's earliest and most exquisite paintings ever produced. Be there for the beginning of art history…
NG200: National Gallery Stories
The story of the National Gallery and the people who have played a part in its 200-year history, delivered through a series of digital experiences that will create new personal connections with the collection.
NG200: Welcome​
A suite of capital projects designed by a team led by Selldorf Architects that will benefit all those who visit the Gallery. Sensitive interventions to our building will reshape the National Gallery for its third century and the next generation of visitors. A transformation of the Sainsbury Wing entrance, the public realm and visitor amenities along with a new Supporters' House and a new Research Centre, will provide a more inspiring and sustainable experience for our millions of visitors every year. We are also planning to transform our Learning Centre, allowing us to be far more ambitious with our educational offer and become the nation's art classroom.
NG200: The Main Event
A dramatic redisplay of the entire National Gallery Collection. This will be visitor-focussed with a new emphasis on thematic displays, pairings and surprising 'artistic conversations' within a broadly chronological framework.
NG200: Sunflowers Surprise
We're making some very exciting plans for one of our most popular and well-loved paintings - Van Gogh's 'Sunflowers' (1888) - as part of our national anniversary celebrations. More to come soon….