Virtual tours of the National Gallery
Wherever you are in the world, take a tour of the National Gallery.
Our virtual tours allow you to step inside the Gallery and explore one of the greatest collections of paintings, from the comfort of your home.
Experience the Gallery in virtual reality through your desktop, phone or VR headset.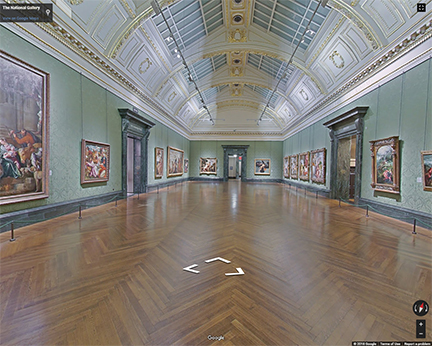 Take a tour of some of our Renaissance masterpieces with Google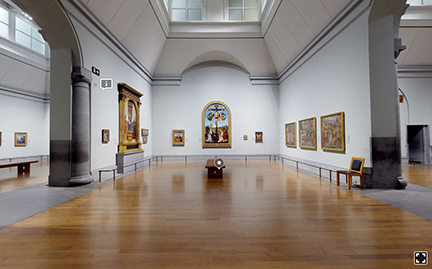 Virtual reality tour of the Sainsbury Wing
Use your desktop, mobile, tablet or VR headset to explore our Early Renaissance paintings