Google virtual tour
Enjoy panoramic views of the Gallery in collaboration with Google Street View.
Immerse yourself in Renaissance masterpieces from Northern Italy, the Netherlands, and Germany, including works by Titian, Veronese, and Holbein.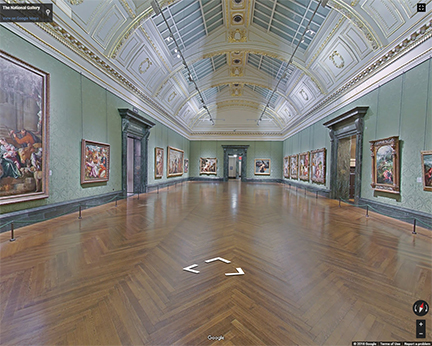 Virtual reality tour of the Sainsbury Wing
For a truly immersive experience, don your VR headset and enter the virtual world of the Sainsbury Wing – home to our world-class collection of Early Renaissance paintings.
Enjoy over 270 paintings in virtual reality, or browse a 360 tour on your desktop, mobile, or tablet.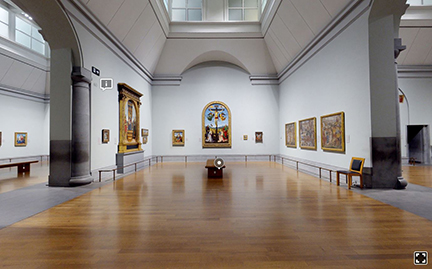 Virtual tour of 18 rooms
In 2011 we launched a virtual tour of 18 Gallery rooms, showcasing over 300 paintings in the collection.
The tour links directly to painting pages, offering you the chance to learn more about the paintings on view.