This is a YouTube video player. Below the video are the title, view time and description. Below that is a carousel of video thumbnails. Clicking a thumbnail will load and play that video.
1 video
Subscribe to our channel and never miss a video: http://bit.ly/1HrNTFd
Wind-whipped waves, sun glinting through sea spray and the passing of a storm; Turner gives us little to fix our gaze on in this heaving seascape. We can just about make out the sun, just right of centre, blocked in with thick, white and yellow paint, and, to the left, a sense of the distant white cliffs.
Swelling waves, flecked with reddish browns, dominate the foreground and these earthy colours blend into blues and greens in the middle distance.
Is there perhaps the curl of a boat's sail and below the sketchy form of a boat struggling in the storm to the right of the picture?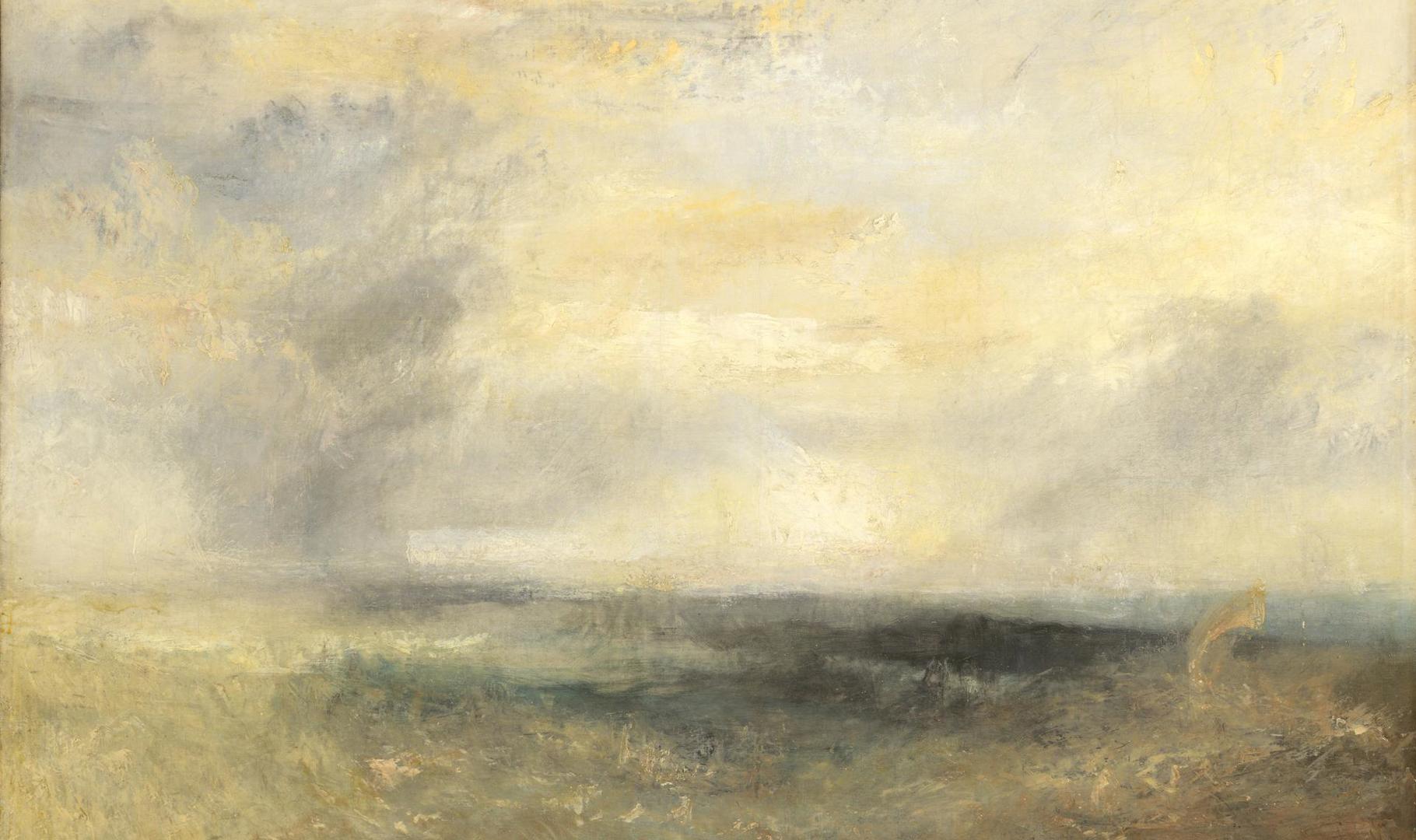 Nothing is defined in this atmospheric painting, making it difficult to know whether this really is a scene of Margate on the south-east coast of England. The title wasn't Turner's, but was given to the sketch after his death. It is a sensible guess; Turner lived in Margate overlooking the harbour during the 1830s with a local widow, Mrs Sophie Caroline Booth.
Margate was also the starting point for many of his trips to Europe, so he was familiar with views of the town from the sea. However, rather than a sense of precise location, Turner wants us to feel the effects of this rough, blustery sea.
The painting is a very good example of Turner's lifelong preoccupation with the changing character of the sea and the sky. Around a third of Turner's oil paintings are maritime, and, from the mid-1820s until his death, he painted more sea subjects than any other. This painting is one of many oil sketches found in his studio after his death and was left to the nation as part of his bequest.