This is a YouTube video player. Below the video are the title, view time and description. Below that is a carousel of video thumbnails. Clicking a thumbnail will load and play that video.
1 video
Subscribe to our channel and never miss a video: http://bit.ly/1HrNTFd
With its quivering heads of golden wheat, turbulent churning clouds, and deep green cypresses, this landscape held special significance for the Dutch painter, and he painted several versions of this scene.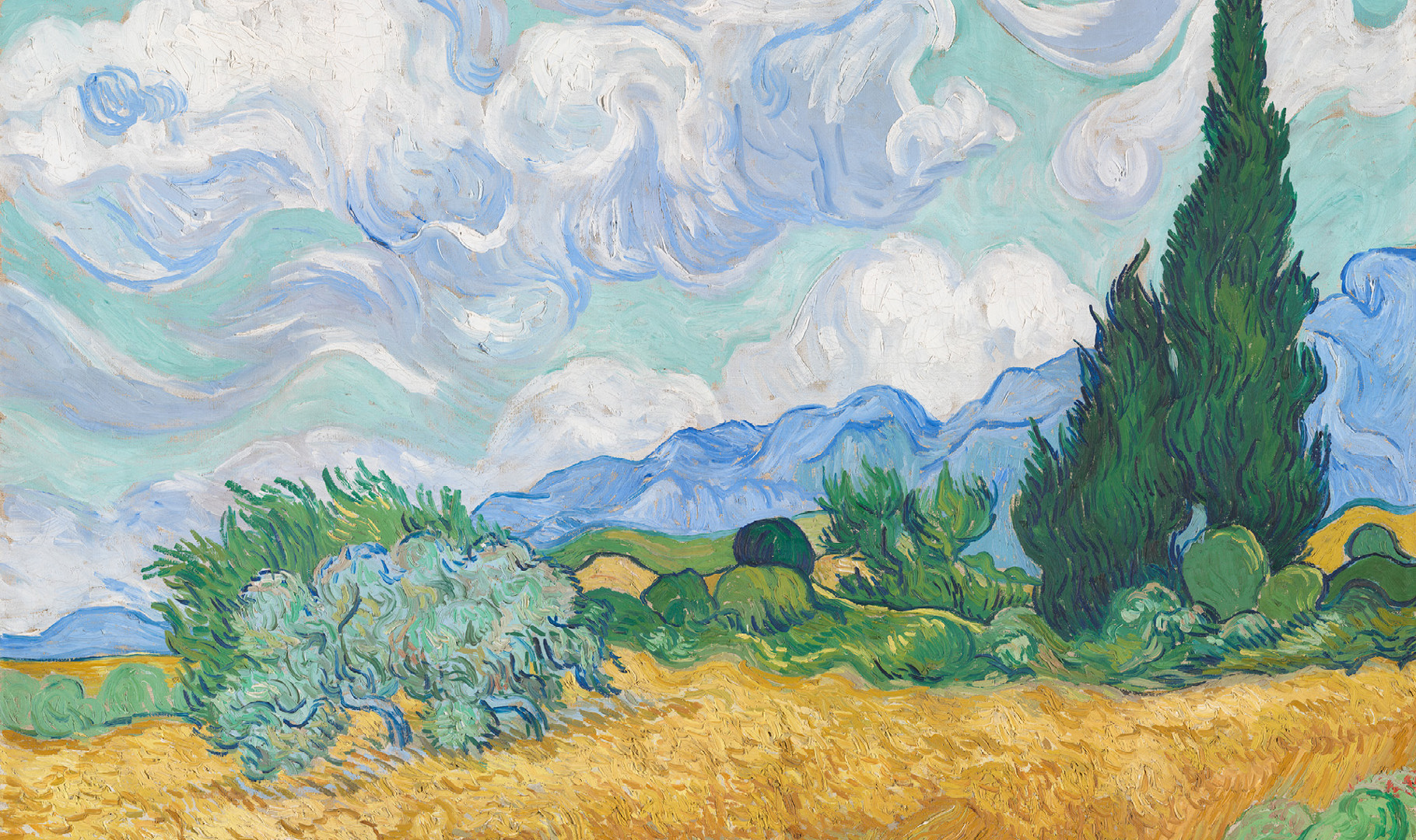 The first time he painted it, he worked quickly outdoors. The Gallery's version, with its rhythmic brush strokes however, is more highly finished and stylised.
It was painted in 1889 from his psychiatric hospital studio, while convalescing in Saint-Remy-de-Provence.
Nature was a stimulus and solace for Van Gogh, who saw art and landscape as inseparable. In a letter to his brother in 1882 he wrote 'sometimes I long so much to do landscape, just as one would for a long walk to refresh oneself, and in all of nature, in trees for instance, I see expression and a soul, as it were'.
For him, landscapes held important symbolic meaning, with the cycle of the seasons reflecting the stages of life.
Van Gogh was enthralled by the cypress trees, just as he had been by sunflowers. He wrote of them 'it astonishes me that no one has yet done them as I see them. It's beautiful as regards lines and proportions like an Egyptian obelisk. And the green has such a distinguished quality. It's the dark patch in a sun-drenched landscape'.
At this time in his career, Van Gogh was shifting away from the influence of impressionism, inspired by the flatness and colour of Japanese prints and by the turn to abstraction in the art of friends like Paul Gauguin and Emil Bernard.