This is a YouTube video player. Below the video are the title, view time and description. Below that is a carousel of video thumbnails. Clicking a thumbnail will load and play that video.
What does learning a language have in common with looking at a painting?
For me, they are both gateways to learning about other cultures, other people, other lives. I learnt Italian as a way of getting to know the country, and when I look at a painting, the 'snapshot' in time that it captures tells me a story about another world. 
This is perhaps why 'The Doge's Palace and the Molo from the Basin of San Marco' by Francesco Guardi appeals to me. It depicts Venice from the point of view of the people who live there, going about their daily routines and making a living from the waters of the lagoon on which the city is built.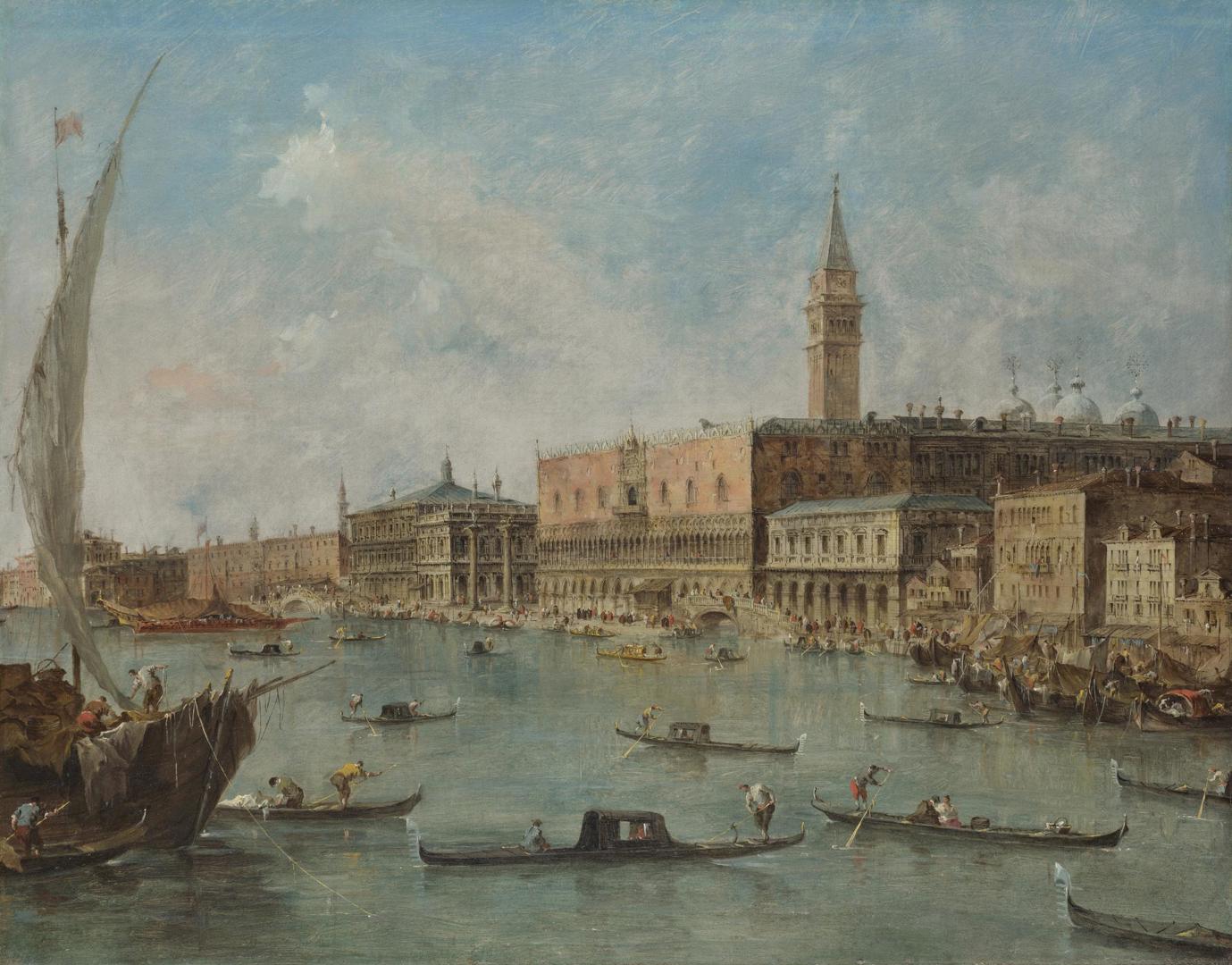 The painting speaks of the city as being full of life and energy: To the left, a barge delivers goods to the city, perhaps cloth, perhaps spices. To the right, boats and trading vessels are moored as they unload their wares directly to the shops on the quayside.
In the distance, the Doge's galley stands out from the other vessels with its gold and red awning, marking the importance of the Venetian head of state. The gondoliers take centre stage, making their living as they ferry passengers across the water. These passengers line-up to wait along the Molo – much as contemporary visitors do today.
In fact, this quayside will be alive with performers and tourists this month, as Venice's 'Carnevale' takes place, and the mask-wearers take to the streets and waterways in a bid to win the contest for 'la maschera più bella' (the most beautiful mask).
This hustle and bustle takes place against a wondrous backdrop of magnificent architecture and clear blue waters. We see Venice's inhabitants going about their daily activities around the Doge's Palace and the cathedral of San Marco.
But, the scene also has a softness. It has a powdery appearance; neither the figures nor the architecture is painted in detail. Venice's famous buildings almost dissolve into the sky, which gives the cityscape a beautiful, dream-like quality.
So, Guardi's story of Venice is one of 'bellezza', yes, but also of 'vivacità', revealed by the people who live and work there.
Digital activity at the National Gallery is supported by Bloomberg Philanthropies Digital Accelerator