This is a YouTube video player. Below the video are the title, view time and description. Below that is a carousel of video thumbnails. Clicking a thumbnail will load and play that video.
Arriving in England in the winter of 1870, before the term 'Impressionism' had been coined, was the artist Camille Pissarro.
Making his way to what is now Upper Norwood, in the then outskirts of London where his mother was already living, I wonder what his first impressions of England were.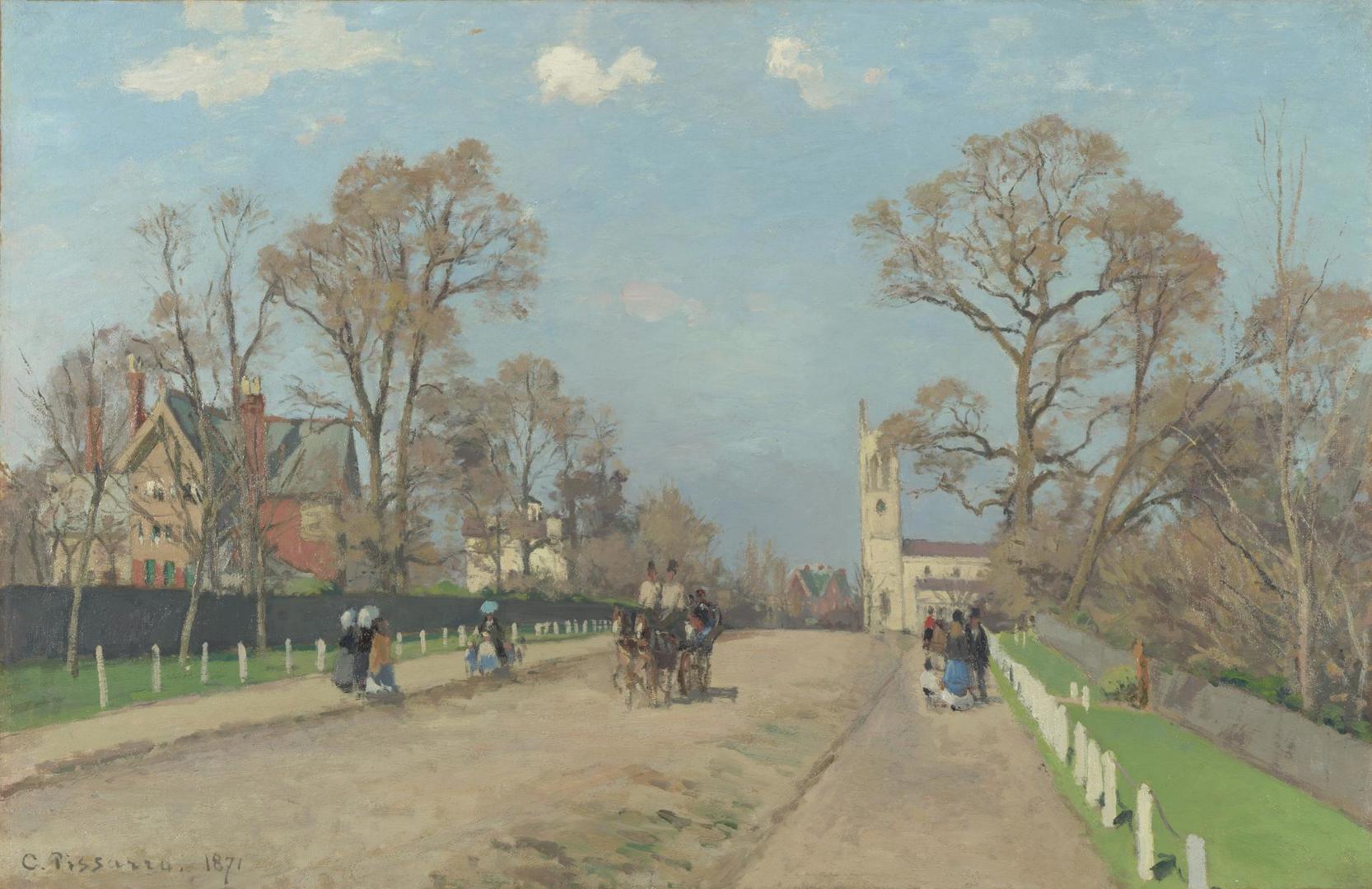 Fleeing the Franco-Prussian War, Pissarro had left his home and his work in Louveciennes, France, to a new environment and a new language. With no controls at the borders, or passports needed, the journey had been by boat and train. Imagine that if you will.
Using this newfound neighbourhood and its surroundings as his inspiration, Pissarro quickly set about painting what he saw. In this work from 1871, he shows us the onset of spring in what was then the newly developed suburb of Sydenham. We know that he found the weather cold and grey in England, so perhaps this emergence of the change in season uplifted him in some way.
There is a calmness and tranquillity to the scene – if you can, imagine yourself stepping into the painting for a moment, let the gentle breeze envelop your being and the scent of the new buds on the trees permeate your nostrils. And with the expanse of the blue of the sky mimicking the hats and skirts of some of the figures grouped together or in pairs, imagine the conversation and chatter that they are engaged in as they promenade through this tree-lined avenue, with the sounds of the accompanying horses, trotting and snorting.
With the church of St Bartholomew's looming majestically, Pissarro captures a moment, as fleeting as the clouds sweeping above. An immediacy of beauty and atmosphere – whether those trees coming into leaf or the glimmer of the first rays of the sun. They herald a new beginning, and are an integral part of the works by the man who would later be known as the 'Father of Impressionism,' Camille Pissarro.
Digital activity at the National Gallery is supported by Bloomberg Philanthropies Digital Accelerator