This is a YouTube video player. Below the video are the title, view time and description. Below that is a carousel of video thumbnails. Clicking a thumbnail will load and play that video.
1 video
🎞 Subscribe to our YouTube channel and never miss a video: http://bit.ly/1HrNTFd
In the same evening England football fans were waving red and white banners in Trafalgar Square and shouting, "It's coming home!" I tweeted the same phrase, to celebrate the announcement that Gainsborough's 'Blue Boy' was on a prodigal journey back to the National Gallery, 100 years after he left our shores for his new home in America.
'The Blue Boy' (1770, Huntington Art Museum, California) is my favourite Gainsborough and, I think, his most outstanding. Coming from a rural background with a family who worked in clothmaking, Gainsborough depicts the fine, sumptuous blue silk with a sure hand.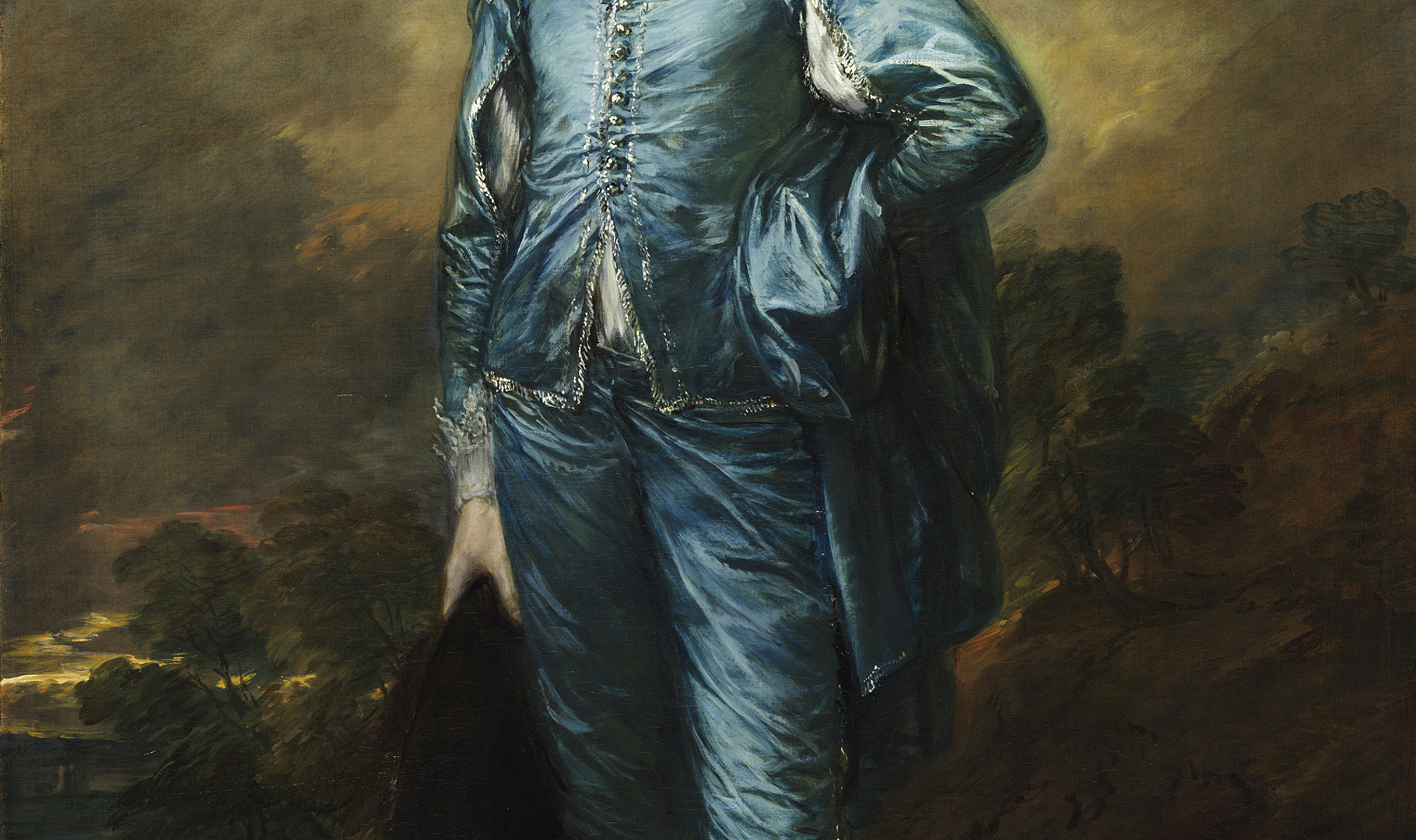 Notions of masculinity
In the exhibition at the National Gallery, 'The Blue Boy' is displayed alongside portraits by  Van Dyck of boys and young men in similarly elaborate outfits, demonstrating Gainsborough's interest in Van Dyck's paintings (this style of dress was called 'Van Dyck costume' in Gainsborough's time). However, it also taps into long-held anxieties in British society around notions of masculinity.
Professor Jeanette Hoorn describes Blue Boy as "certainly a young man with very fine feathers, who by his dress, is embracing the values of effeminacy." It nods to the pleasures of refinement, luxury and a culture of 'sensibility' afforded to the elite in an ever-growing British Empire. Yet, 18th-century commentators were concerned that men had drifted from masculine values.
Gainsborough was likely familiar with the gender-bending world of Georgian London through his work at the Vauxhall Pleasure Gardens, a place known to attract 'queers'. Yet, it was also an era when gendered roles became increasingly codified. The actor David Garrick, a friend of Gainsborough's, noted his observations of the behaviour, gestures and speech of effeminate dandies. Professor Valerie Hedquist suggests that Blue Boy's "elegant arm placed akimbo" aligns with Garrick's idea of how a queer might pose.
A queer icon
Blue Boy has long been an international queer icon. In 1914, the physician and equal rights advocate, Magnus Hirschfeld, included the painting in a catalogue of artworks that would appeal to the queer eye. In the 1920s, cabaret artist and actress Marlene Dietrich, herself a notable bisexual figure, cross-dressed as Blue Boy.
In 1974, the painting was subverted in the premiere issue of 'Blueboy', a gay men's magazine, named after the painting. Here, a handsome athlete stands in. Although he has removed his breeches, the feathered hat has shifted to hide his modesty. The pastoral setting is made seductive. The cover even features a risqué graphic design of a double 'b' hinting at a rather ambitious phallus. The bemused model holds our gaze knowingly. An advert inside proclaimed a brotherhood of 'The Blue Boy' that is, "suave, cultured, sophisticated, discrete, sincere... a philosophy that Gainsborough's 'Blue Boy' expresses so very clearly to the discerning." Discrete seems antithetical given the large 24-carat gold medallion with a Cloisonné figure of Blue Boy affixed, offered for sale so men could broadcast their proclivities via their camp accessories. Blue Boy now represented a lifestyle.
Miss Tiger, visual anthropologist and Executive Director of Blueboy Archives and Cultural Arts Foundation, describes the premiere issue cover as, "the redirection from the normative male gaze to that of a queer gaze. The subjective queerness connoted in Gainsborough's Blue Boy, is presented in a performance of gender in which Blueboy magazine reframes the subject as masculine, thus providing new ways in which gay men saw themselves and how they were perceived."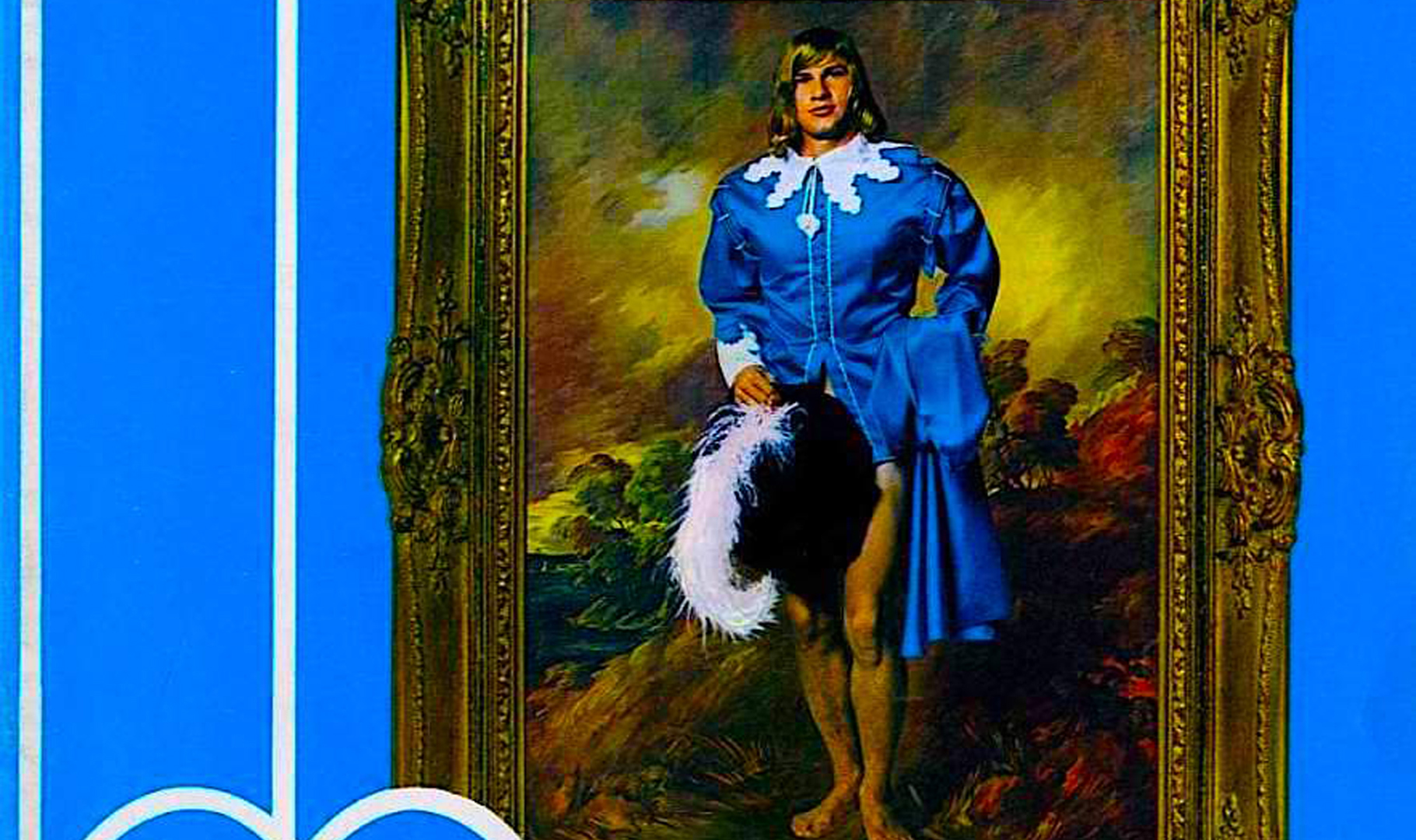 More recently, Kehinde Wiley, the visual artist whose exhibition, 'The Prelude', is currently on show at the National Gallery, painted a companion for Blue Boy, titled 'Portrait of a Young Gentleman', 2021 (now also in the collection of the Huntington Art Museum, California). This time a young Black man attired in bright blue shorts imitates the pose. Wiley has said, "my sexuality is not black and white", so I deeply connect with his work because, to me, it creates the possibility that this painting may also represent queer people of colour, especially those like Wiley and myself from working class backgrounds. In other words, those who have often not been able to take pride of place at august art institutions.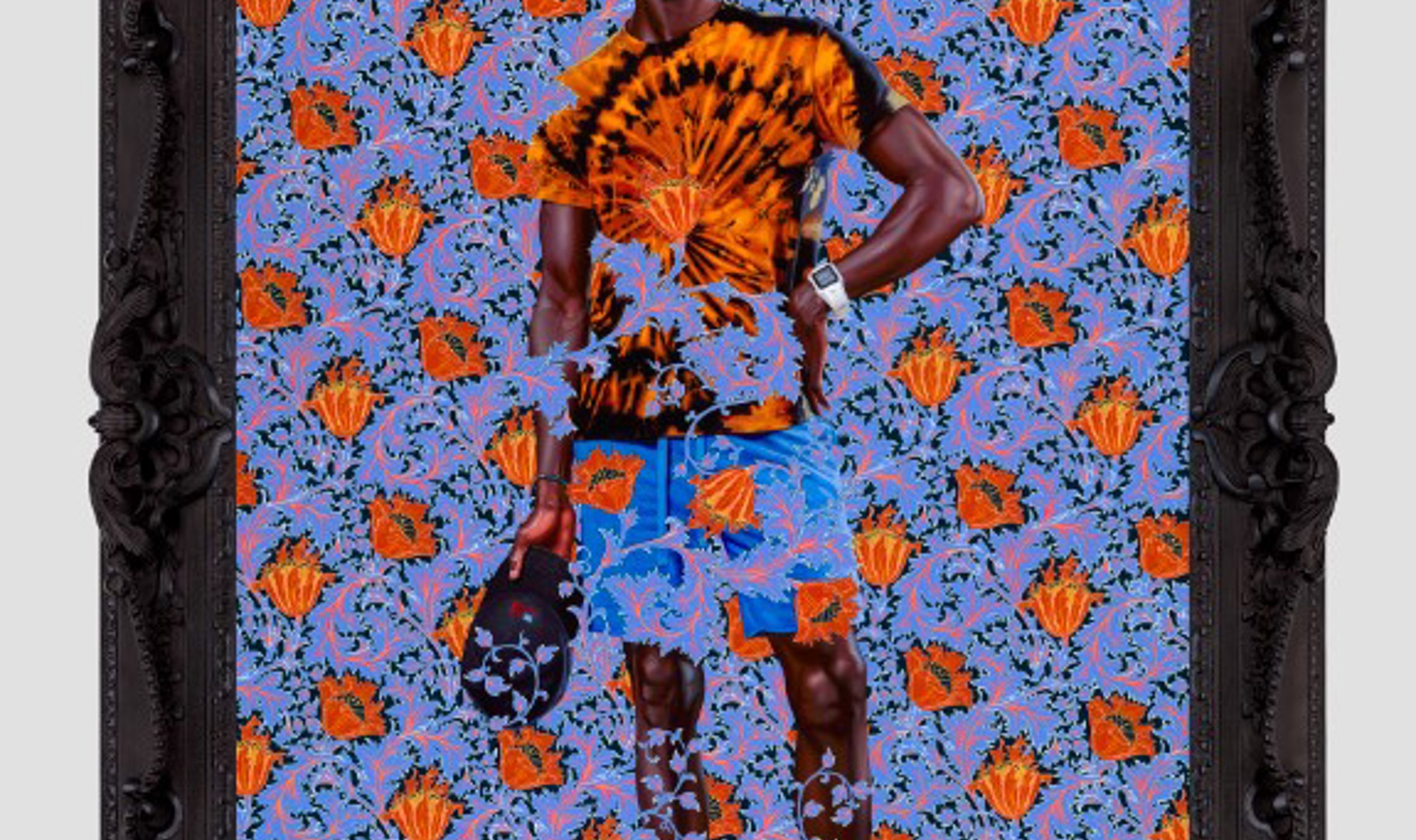 The National Gallery officially launched the theme of LGBTQ+ History Month for 2022: Politics in Art. I feel 'The Blue Boy' warranted discussion in this context because it continues to raise questions about masculinity and the use of dress to signify queer sexualities, but it also continues to inspire artists like Wiley and others to scrutinise the idea of who is seen and who is worth seeing in our galleries.