This is a YouTube video player. Below the video are the title, view time and description. Below that is a carousel of video thumbnails. Clicking a thumbnail will load and play that video.
Paris, 1870. A young woman is deep in thought. Her eyes, which are in shadow, gaze into the middle-distance and her lips are relaxed. With her left hand, she plays with a lock of hair – a well-practised habit whilst she poses.
The kindly artist, Jean-Baptiste-Camille Corot, likes to dress her in rural Italian costume, which reminds him of painting trips he took to Italy during his youth. Today she wears a black velvet bodice over a simple white blouse. Her hair is tied back under a salmon pink headscarf and she has bright yellow sleeves on her arms, held in place with sky blue bows. In this unfamiliar costume, she feels self-conscious. Holding a stiff pose with her shoulders back and her right arm bent, holding a mirror, she waits for the artist to call time.
Known as 'The Italian Woman or Woman with Yellow Sleeve', (c.1870), this painting is a relative newcomer to the National Gallery's collection. It was previously owned by the figurative painter Lucian Freud (1922-2011), who hung it above a fireplace in an upstairs room of his home in Kensington.
Freud once said, "I look at pictures like someone looking for help." We might wonder what assistance he received from this painting. Perhaps he was drawn to the vigorous brushwork, reminiscent of the robust way that Freud handled oil colour in his own figure paintings. Look at the bright blue ribbon tied around the model's upper arm, painted with just a few daubs of the brush, and her loose-fitting cotton blouse, conveyed through a thick swathe of white paint.
Or maybe it was the blank expression of Corot's model, redolent of the neutral countenances that sitters adopted in many of Freud's pictures, fatigued after countless hours of posing. An intensely private man, Freud would have been unlikely to tell us. However, this picture was clearly important to him, displayed so prominently in his home.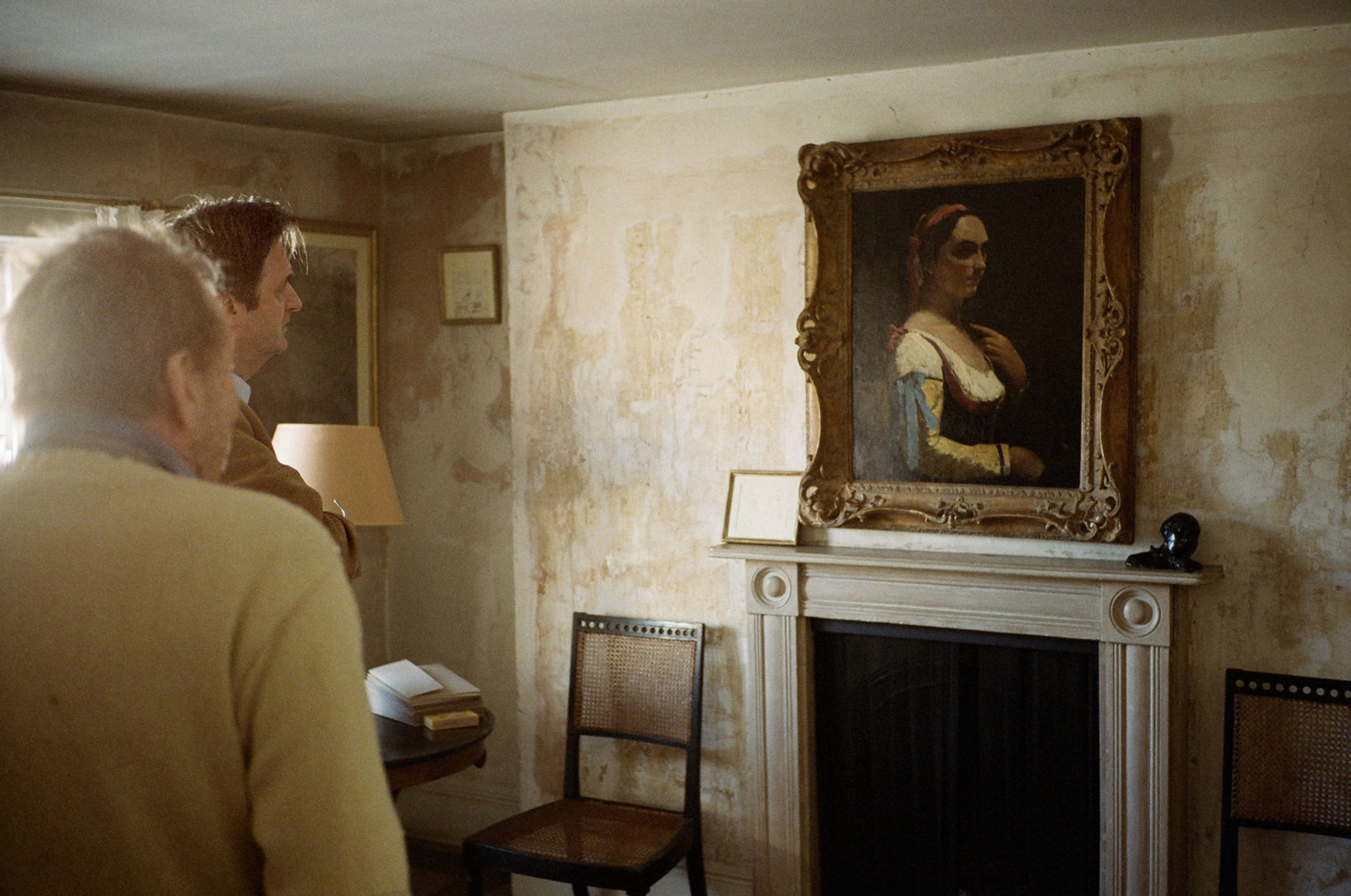 When Freud died in 2011, Corot's 'Italian Woman' was gifted to the nation through the Acceptance in Lieu scheme. Freud thought of Corot's painting as a 'gift of thanks' to Britain, which had given his family sanctuary when they fled Germany in 1933, escaping the rise of Nazism. It is now on view in Room 45, for everyone to enjoy.
Digital activity at the National Gallery is supported by Bloomberg Philanthropies Digital Accelerator