This is a YouTube video player. Below the video are the title, view time and description. Below that is a carousel of video thumbnails. Clicking a thumbnail will load and play that video.
Under a pale winter sky, tinged with pink, a frozen waterway provides the stage for lively diversions on the ice. People lace their skates, chat with friends, and even play kolf, an early form of golf.
It's a painting to explore. Endless stories and character sketches are there for the curious eye to discover.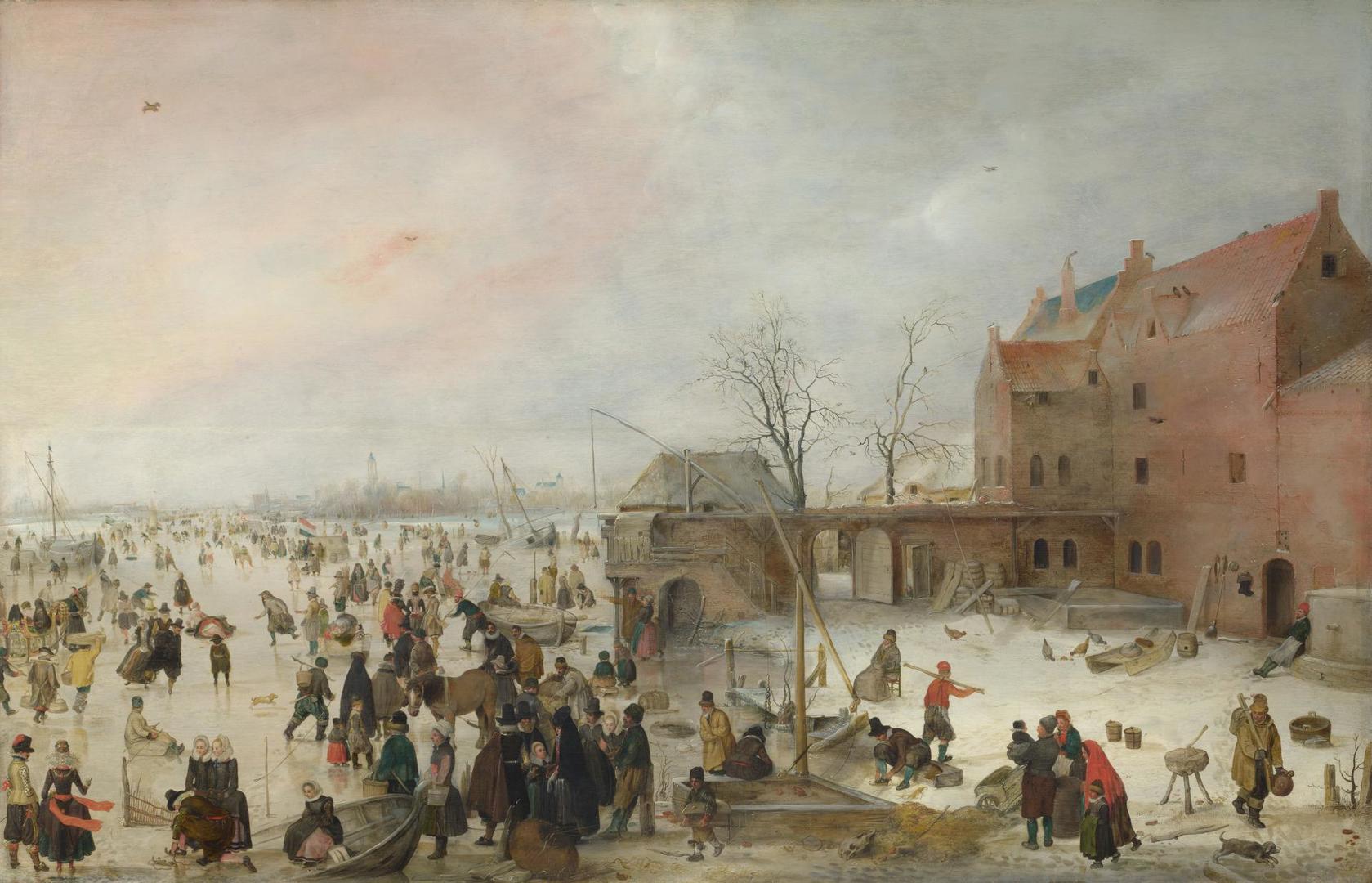 See the skaters in their fine masks and the workers carrying tools or walking home with heavy loads. An elderly man sitting with a blanket over his knees likely personifies winter. A man in an apron leans against a stone vat outside what may be a brewery. He seems untroubled by the cold, unlike the young woman huddled in the boat stuck in the ice, her hands under her black apron to keep warm.
In the lower left-hand corner, a fashionable young couple show off their outfits, determinedly stylish in spite of the chill breeze that catches the woman's sash. A mother bends over a small wooden sledge, tucking in her children. But her husband, holding the reins, has eyes elsewhere. He points at a young woman who has taken a tumble. A cloaked man with a peaked cap also gestures towards her dishevelled skirts and petticoats.
Not everyone is as frivolous. Stately women are driven past the incident in a horse-drawn sleigh. You can just make out the coat of arms of a rider atop a white horse on the back of the sleigh. Over by the outbuilding, a man hurries home, his long fishing pole over one shoulder. He has caught his meagre catch from a hole in the ice, cut for fishing. He passes a gossiping group, the woman with her hands in a muff, her face covered in a mask to cover her complexion from the cold.
In the 17th century, the Little Ice Age settled over Northern Europe. Rivers and canals in Holland froze over and people took to the ice for work and leisure. They did their business, gossiped, tended children, had fun – all on skates. Hendrick Avercamp, just starting out as an artist, took to it too. His life's work became the depiction of winter scenes full of incident, featuring the kinds of people he knew from the town of Kampen.
His painting might prompt us to imagine the shrieks and laughs of the skaters, dogs barking and the chatter of folk. Avercamp, however, was non-verbal and probably deaf, and known in his time as 'the Mute of Kampen' (de stom van Campen). He had an eye for the visual details, movements and subtle colours of the scene. His paintings would have appealed to Dutch patriots as representing the landscape and life of the Dutch Republic, newly liberated from Spanish rule and, indeed, its red, white and blue flag flies proudly in this scene. 


Vote for your favourite 
For your chance to vote for future 'picture of the months', don't forget to subscribe to our emails so you can find out when the next vote is taking place.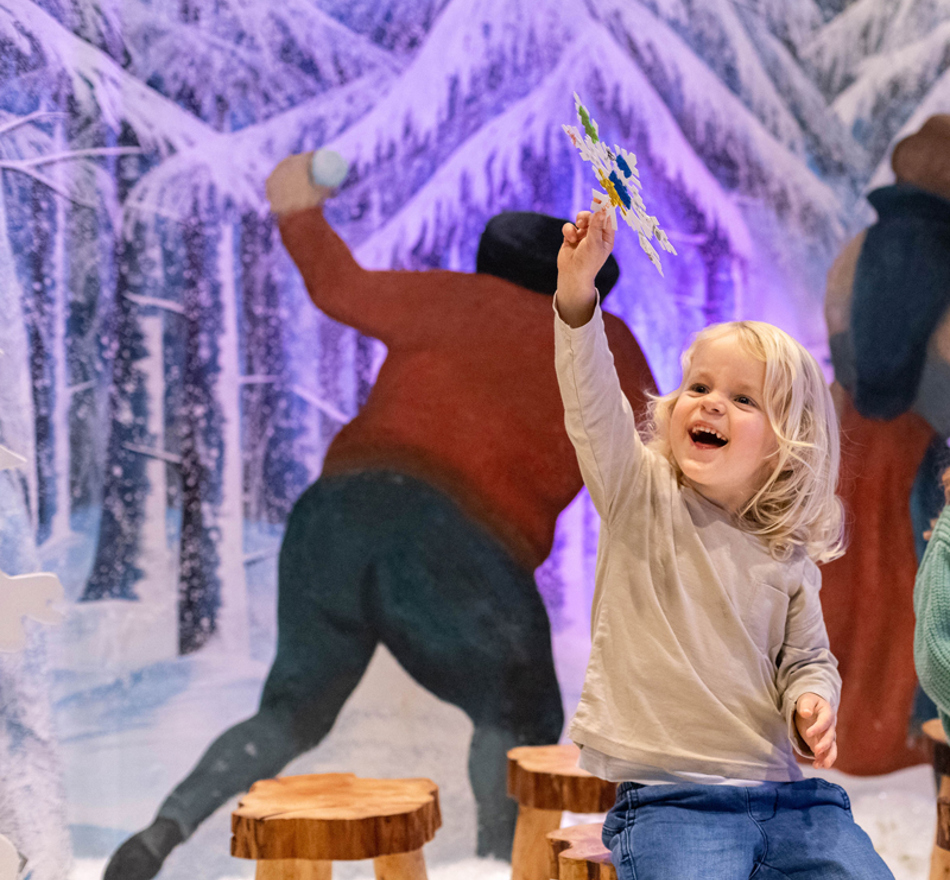 Meet Father Christmas
Look out for some of Avercamp's characters in our magical winter wonderland and meet Father Christmas!