Genesis of the composition
Known as the painter of modern life, Manet also engaged with contemporary historical events such as the American Civil War and the violent end of the Paris Commune in May 1871. A follower of republican ideas, he disapproved of Napoleon III's actions including the controversial French intervention in Mexico.
It seems Manet started work on the depiction of Maximilian's execution soon after the first reports of it had reached Paris at the beginning of July 1867. His engagement with the subject resulted in three large paintings (Museum of Fine Arts, Boston; The National Gallery, London; Städtische Kunsthalle, Mannheim), a lithograph and an oil sketch (Ny Carlsberg Glyptotek, Copenhagen). Major changes from one version to the next altered the position of the three victims and the two officers, the soldiers' uniforms as well as the setting of the event. Gradual disclosure of further evidence published in French and Belgian papers informed the composition's genesis.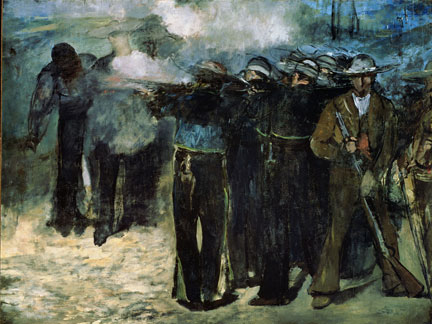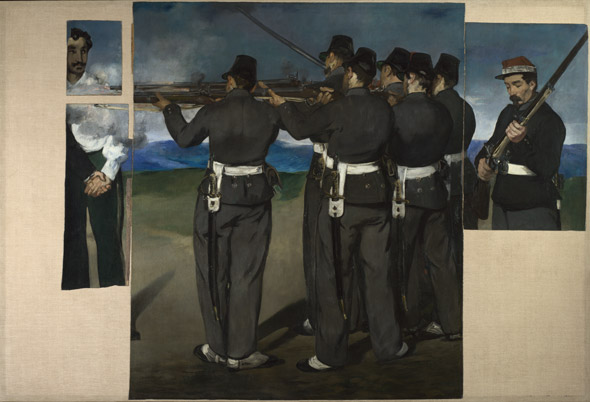 Abandoning the much-reworked Boston canvas, in the London picture Manet simplified the composition and set the scene in a bare, open landscape. The lithograph and the Copenhagen oil sketch prepared the way for the final version, which features a wall scaled by onlookers as a backdrop to the execution.