Historical background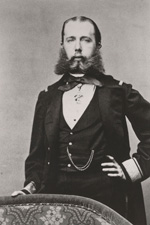 Imperial ambitions had driven Napoleon III of France to intervene in Mexico, a country shaken by internal rivalries and frequently changing regimes. Encouraged by the French sovereign, an Assembly of Notables from Mexico City offered the imperial crown to the Austrian archduke Maximilian who accepted on two conditions; It ought to be offered by the Mexican people and he demanded that his position be guaranteed by the protection of the French army.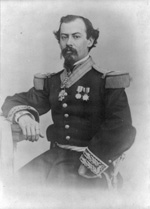 Soon after Maximilian and his wife Charlotte, daughter of the Belgian king Leopold I, had arrived in Mexico in 1864, French control of the Mexican provinces started to erode. In 1866 Napoleon III decided to withdraw his troops. Carlotta, as she was now known, went to Europe to plead with him not to abandon her husband. Rejected by Napoleon III and his allies she slowly but steadily lost her mind.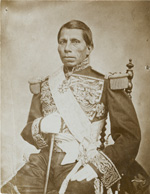 Left with a malfunctioning Mexican army, Maximilian continued to fight forces loyal to the legitimate republican president Juárez. Maximilian was supported by his faithful generals Tomás Mejía and Miguel Miramón until their ultimate defeat. They were taken prisoner, brought to trial and sentenced to death for treason. The first full, though unverified, reports of the execution reached Paris at the beginning of July 1867.