Gabriel Yared
Oscar-winning composer Gabriel Yared (b.1949) is one of the most well-respected and renowned composers in film. Best known for his work on the films of Anthony Minghella, Yared won an Oscar for his score to Minghella's 'The English Patient' (1996), which also won him a BAFTA, Golden Globe, and Grammy Award. He was also nominated for his work on 'The Talented Mr. Ripley' (1999) and 'Cold Mountain' (2003).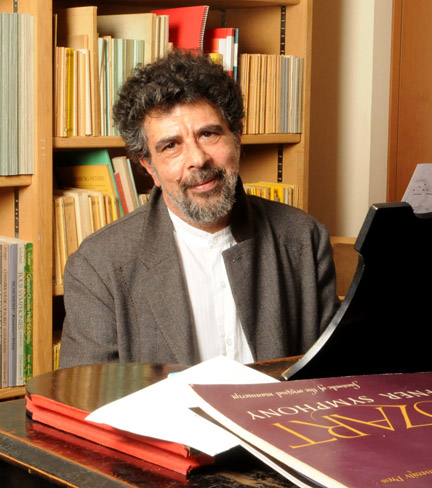 Born in Beirut, Yared was originally known for his work in French cinema, particularly that of 'Betty Blue' (1986). He has also composed ballet music for works such as Roland Petit's 'Clavigo' and Wayne McGregor's 'Raven Girl' for the Royal Ballet.
LEARPRINT is a unique sound installation designed by Alain Français, recreating the sound of an ensemble in all its depth. For its worldwide premiere at 'Soundscapes', Yared's quartet will be played by a collection of speakers, allowing the visitor to be immersed completely, and to move freely around the musicians.
Yared's new work is in response to: