Chris Watson
Chris Watson (b.1953) is one of the world's leading recordists of wildlife and natural phenomena.
He is best known for his BBC television work with David Attenborough, winning 'Best Factual Sound' BAFTA Awards for 'The Life of Birds' in 1998 and again in 2012 for the 'Frozen Planet' series.
Born in Sheffield, Watson was a founding member of the influential Sheffield-based experimental music group Cabaret Voltaire, during the seventies and early eighties. His sound recording career began in 1981 when he joined Tyne Tees Television.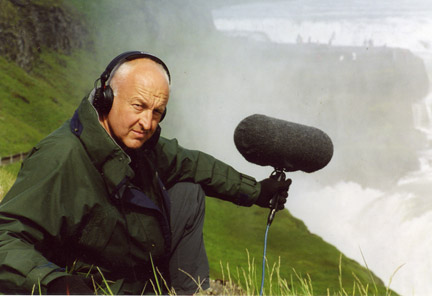 Since then Watson has developed a particular and passionate interest in recording the sounds of animals, habitats, and atmospheres around the world. As a freelance composer and recordist for film, TV, and radio, Watson also specialises in post-production track assembly and sound design.
His work has frequently been presented at festivals, museums, and galleries across the world.
Watson's new work is in response to: