Nico Muhly
Nico Muhly (b. 1981) is a composer of chamber music, orchestral music, sacred music, opera, ballet, and music for collaborators across a variety of fields. His wide range of work includes commissions from The Metropolitan Opera, English National Opera, New York City Ballet, St John's College, Cambridge and Wigmore Hall.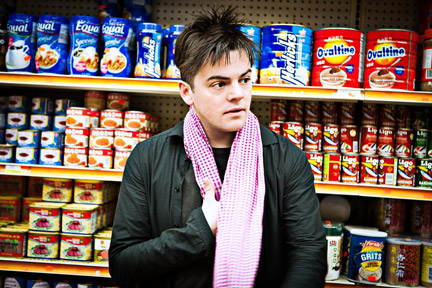 The Metropolitan Opera recently commissioned Muhly to compose 'Marnie' for its 2019/20 season, based on Winston Graham's 1961 novel that was adapted into an Alfred Hitchcock movie. His other operas, 'Two Boys' and 'Dark Sisters', played at the English National Opera, The Metropolitan Opera, Gotham Chamber Opera, and the Opera Company of Philadelphia.
Muhly has also scored ballets for the Paris Opera Ballet, in addition to arranging music by Antony and the Johnsons, Grizzly Bear, and the National. He lives in New York City.
Muhly's work for this exhibition is produced in collaboration with Liam Byrne (viola da gamba) and Jethro Cooke (sound design). The new work is in response to: