Shepherds
Shepherds had been keeping watch over their flocks at night when the angel of the Lord brought them news that Christ had been born.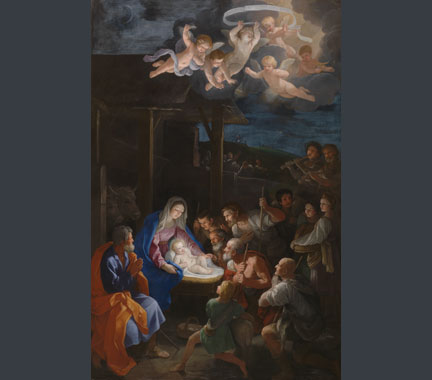 In this painting we see the shepherds, young and old, crowding around the baby. A host of angels bear a scroll with the words they sang to the shepherds to announce the birth – Gloria In Eccelsis Deo (Glory to God in the Highest).
Painting
Guido Reni
about 1640
Humble shepherds were not the only visitors who travelled to see the special baby.
Next: Kings