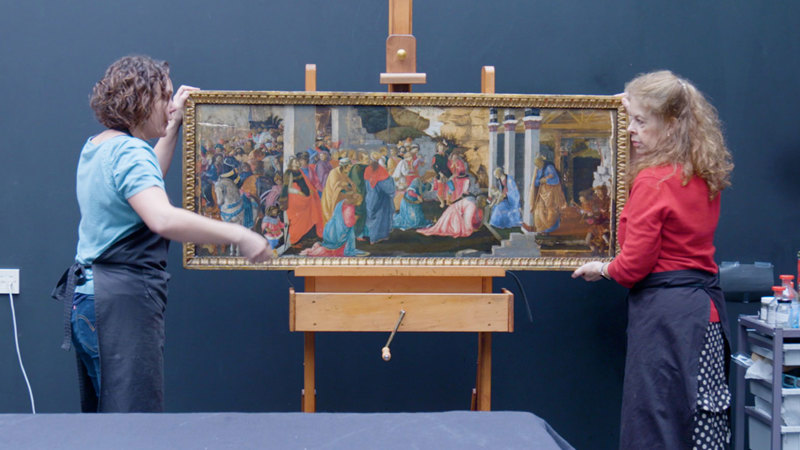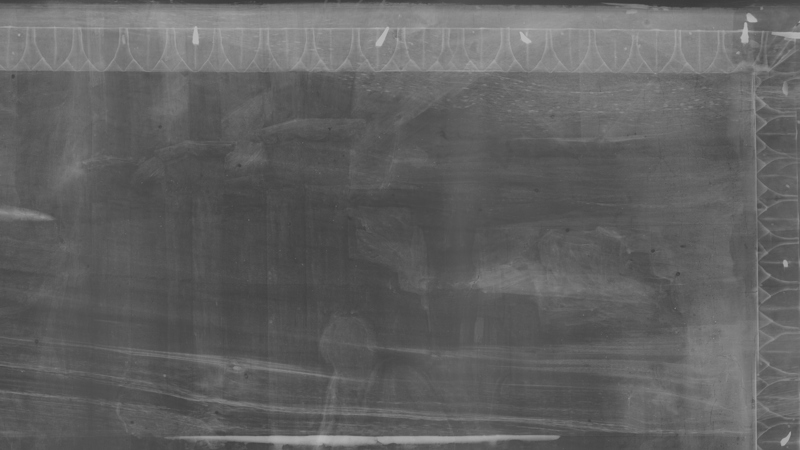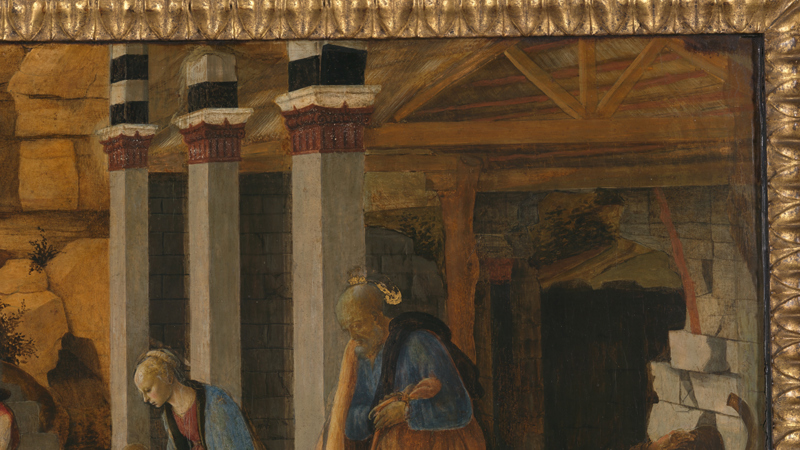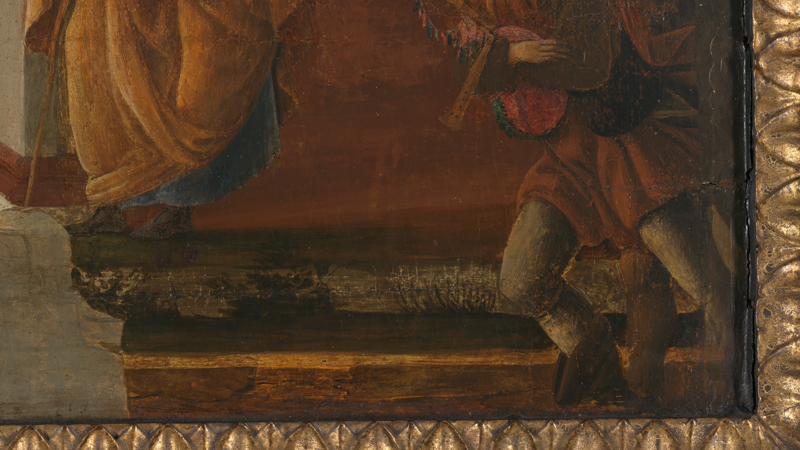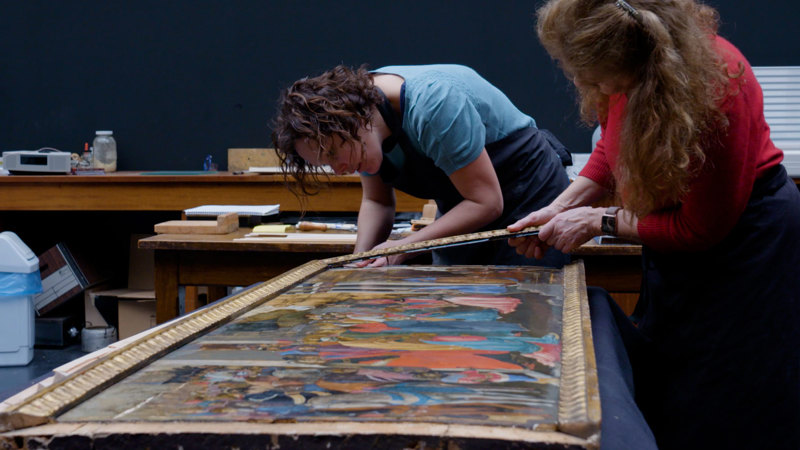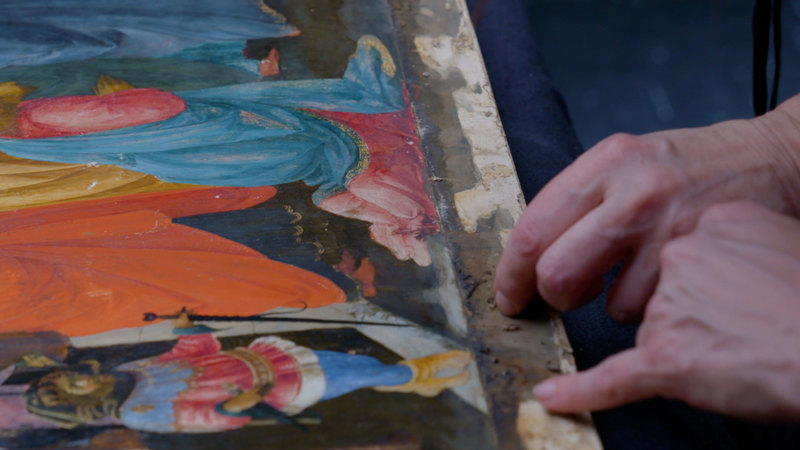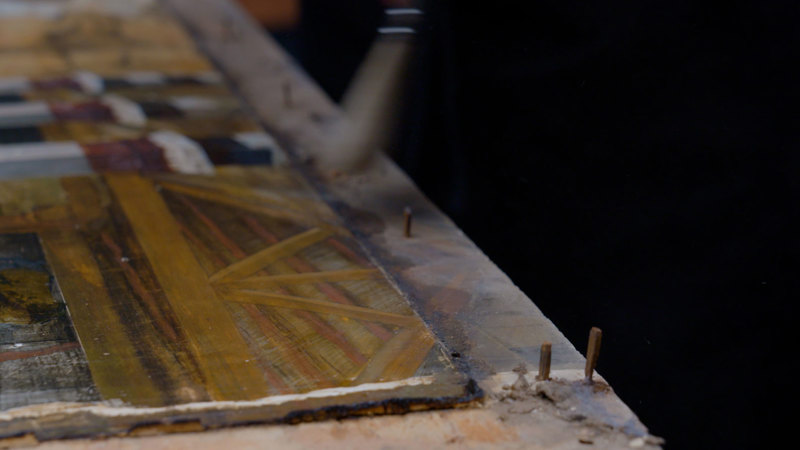 Although the painting dates back to about 1470, this frame had been added much later, by Florentine restorers in the mid 19th-century.
The frame had been carved to fit the shape of the panel, which had already distorted over time
X-ray images of the painting indicated that the frame was covering original paint, as you can see in this example.
These are the fragments of the ruined arches and beams of the stable roof, which can be seen to continue under the frame in the previous X-ray image.
It was also apparent that the 19th-century restorers had painted in a section at the side where the frame moulding was too narrow.
It was decided that the frame should be removed.
Then came the nerve-wracking task of removing the frame, piece by piece. 
Britta and Jill had to take special care that the nails which were sticking out of the frame mouldings didn't scratch the surface of original paint. 
The removal of the frame confirmed that, along the lower edge, the painting was badly damaged, perhaps by water.
Fortunately, it was a different story along the top of the painting.
When the frame moulding was removed, the original paint, which had been covered since the 19th century, was found to be in good condition, although very dirty.
It was now possible to see more of the composition of the painting, including details such as the rocks and architecture.