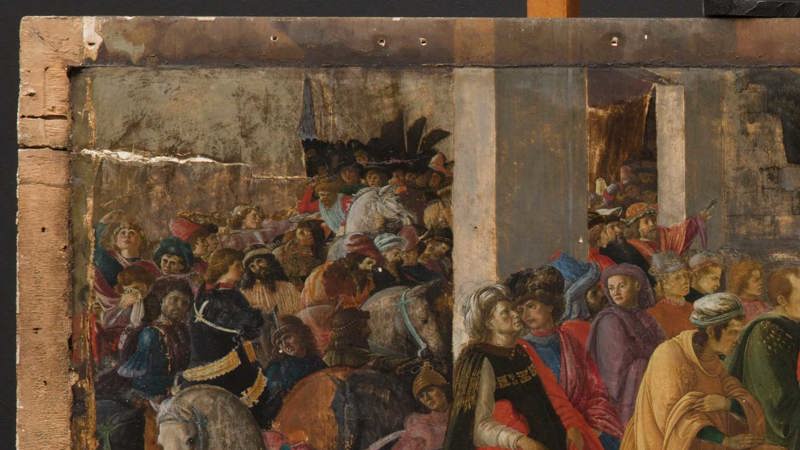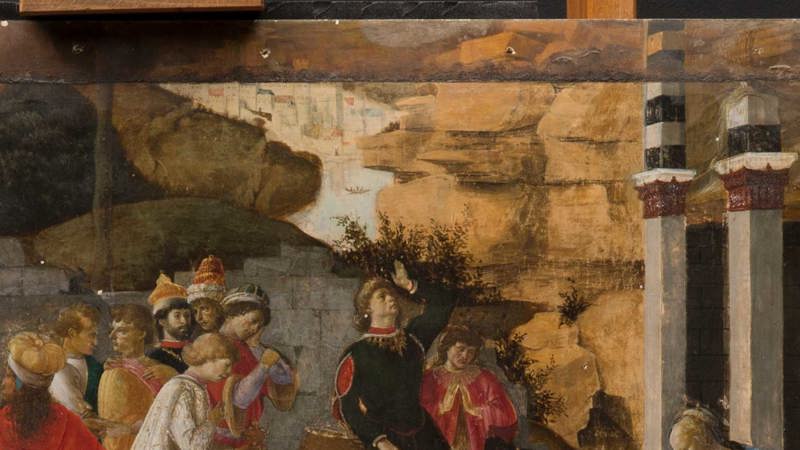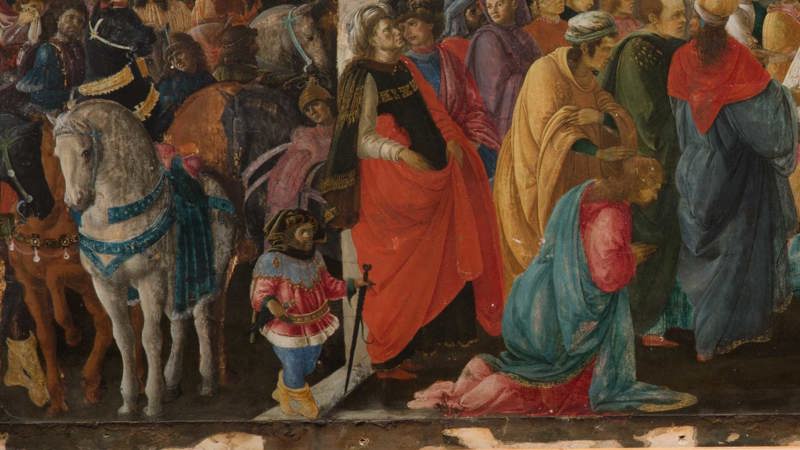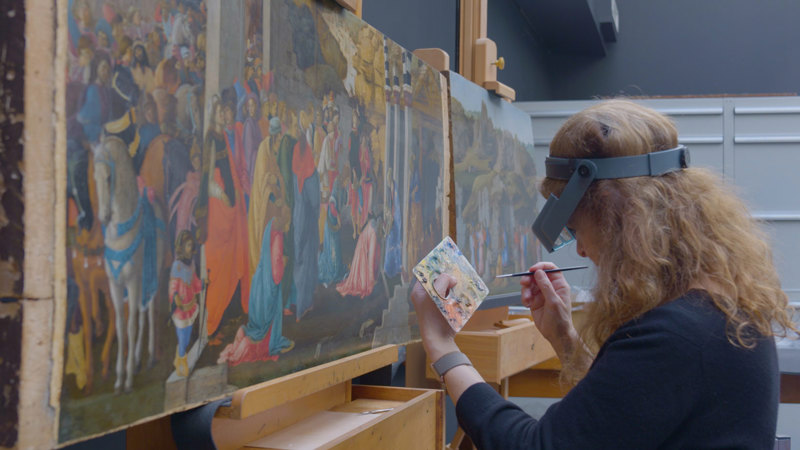 It has long been evident that the painting must have been overcleaned in the past, resulting in abrasion to the top surface of the paint layers.
Removal of the frame also exposed significant damage along the lower edge.
Fortunately, the top of the painting had been protected by the frame, meaning there was a whole section of original, well-preserved paint.  
This was helpful from the point of view of retouching, as it meant Jill could see how part of the composition (such as the rocks, pictured) had originally looked.  
It also posed a challenge: How to retouch the damaged areas of the painting in a manner that would be cohesive with the well-preserved areas? 
Jill had a solution. It was well-known that part of the landscape (the rocks and little town pictured) were a direct quotation from a composition by Jan van Eyck, 'Saint Francis of Assisi Receiving the Stigmata' (1430-32), of which two versions still survive (in the Philadelphia Museum of Art and Galleria Sabauda, Turin, Italy). 

Since the newly-revealed rocks at the left end were also taken from the van Eyck, Jill could restore these elements of the landscape by copying the van Eyck, but in the style of Botticelli and Filippino copying van Eyck
The removal of the frame also revealed something else: these steps and ledges (pictured) were partly hidden by the frame moulding.
While it had previously looked as if the figures filled one continuous space, these ledges indicate that the painting was actually organised in three levels: the crowd of smaller figures on the far left is at a lower level to the central group of figures, and the Holy Family is at the highest level.
Equipped with clues as to the likely original appearance of the damaged areas, Jill was then able to retouch the painting.
This took several months. Jill used soft resin paints which can be easily removed, should they need to be in years to come.