The syndicate
In 1798 a syndicate of three noblemen bought up the French and Italian paintings from the celebrated Orléans Collection.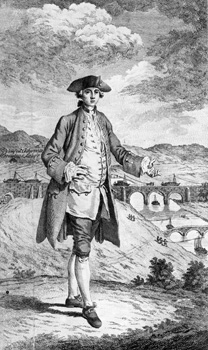 The main partner in this syndicate was the Duke of Bridgewater, known as the Canal Duke for his contribution to Britain's waterways.  A misogynist, heavy smoker and hard drinker – known to some as a penny-pinching misanthrope – he might not have seemed the most likely admirer of Old Master paintings.
A wily businessman, he appears to have bought the works from the Orléans Collection as a speculation. His rather more urbane nephew Lord Gower was instrumental in fostering his new enthusiasm for collecting. A dedicated art enthusiast, he joined his uncle and the Earl of Carlisle to find the £43,500 needed (around £2 million pounds in today's money ).
Orléans Collection exhibition
The syndicate put on a grand display to show and sell their new paintings. They reserved 94 of the best paintings for themselves, (including 'Diana and Actaeon'). The remainder were sold.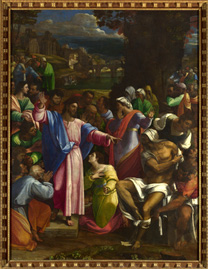 The Orléans Collection exhibition took place in London over a seven-month period in 1798. It was held at two venues: the dealer Bryan's commercial gallery in Pall Mall and the Lyceum in the Strand.
Several eye-witnesses and all subsequent commentators have agreed that this exhibition-cum-sale was trail-blazing. Even some years afterwards, the critic William Hazlitt was able to recall 'a new heaven and a new earth stood before me'.
Certainly to see so many Old Masters 'in the flesh' was a revelation. The last comparable opportunity had taken place when Charles I's collection was dispersed in the aftermath of his execution, nearly 150 years before.
The Bridgewater Collection
While the duke had hitherto shown little interest in art, exposure to these paintings seems to have moved him to genuine admiration. He kept Diana and Actaeon in pride of place in his own parlour.
When Bridgewater died unmarried in 1803, his heir was the very nephew who had encouraged his interest in art. Lord Gower (by then Marquis of Stafford) inherited his vast estates and also his paintings.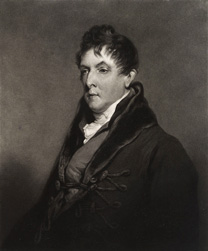 Gower would later be created 1st Duke of Sutherland. His family was to become notorious for their role in the Highland Clearances, which displaced huge numbers of the population of Northern Scotland to make way for sheep farming.
Sutherland's second son inherited Bridgewater's paintings (reserved by the family back at the time of the Orléans sale). This son went on to become the Earl of Ellesmere. Ellesmere became a committed patron of the arts, continuing the family tradition.
The public displays that the Duke of Bridgewater's family started in the UK, helped to promote a public thirst for Italian and French art that has lasted till the present day.