The first public art galleries
The trend of private owners opening their art galleries to the public led to the pioneering development of loan exhibitions and eventually the establishment of permanent art galleries in the UK.
Loan exhibitions
The first loan exhibitions, which drew together paintings from several collections, were established by the British Institution for Promoting the Fine Arts in the United Kingdom (1805-67). The Duke of Bridgewater's nephew was a founding member.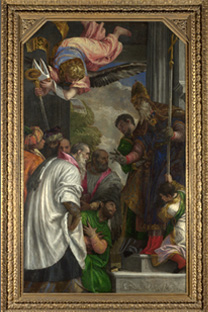 The British Institution was the direct forerunner of the National Gallery. Although the British Institution had no truly permanent display, it bought paintings for the proposed 'future National Gallery' including Veronese's The Consecration of Saint Nicholas and Parmigianino's huge altarpiece The Madonna and Child with Saints.
The first exhibitions – which took place annually from the spring of 1806 – only showed contemporary British artists. However, as a novelty, after the close of the first exhibition, the gallery was rehung with a small collection of Flemish and Dutch Old Masters.
Following the tradition of copying paintings, which had been encouraged in Britain with the foundation of the Royal Academy, students and artists were permitted to sketch in front of the paintings undisturbed. This new initiative soon took off (and continues at the National Gallery today).
The exhibitions of Old Masters grew in size, attracting not only practising artists but a wider public as well. Lord Gower and his son, the future Earl of Ellesmere, among others, lent numerous pictures over the years: Titian's 'Diana and Actaeon ' and its companion picture, 'Diana and Callisto' were lent in June 1839.
Manchester 1857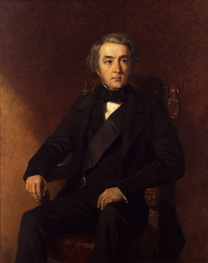 'Art Treasures of the United Kingdom' which opened near Manchester in 1857 was another loan exhibition of huge importance. Again, the Duke of Bridgewater's family was involved. The Earl of Ellesmere was the first chairman of its Executive Committee, partly on account of his great collection but also because of his connections with Manchester (he was Queen Victoria's representative in Lancashire).
This exhibition was more ambitious in terms of its scholarly input and its attempts to educate the public. The exhibition was so impressive that the French critic Theophile Thoré suggested that the assembled collection was 'about on the level of the Louvre', placing it alongside the finest galleries in the world.
From loan exhibitions the next stage was the creation of the National collections we enjoy today.