Pierre-Henri de Valenciennes
Born in Toulouse, and trained at the academy there, Valenciennes first travelled to Italy in 1769. He went again in 1777, and remained for eight years. From 1812 he taught at the École des Beaux-Arts in Paris, where he encouraged his students, including Achille-Etna Michallon and Jean-Victor Bertin (1767-1842), to paint informal landscape studies out of doors, arguing that the direct experience of nature was necessary for more ambitious, composed landscapes.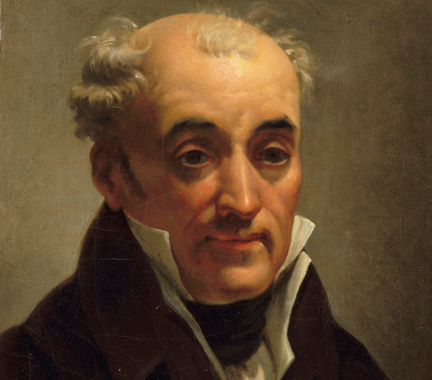 Valenciennes was committed to raising the status of landscape painting to that of history painting. He was largely forgotten after his death, and it was only in the 20th century that the major role he played in landscape painting came to be recognised.
Related paintings

Pierre-Henri de Valenciennes
about 1782-4


Pierre-Henri de Valenciennes
about 1782-4