Grants from trusts and foundations help to make a wide range of projects possible, including painting acquisitions, learning and public programmes, exhibitions and curatorial posts.
The National Gallery is grateful to the many trusts and foundations that have supported our work in the past and continue to support our work today. Without their vision and investment, many key activities – from major building works to outreach programmes and the purchase of state-of-the-art scientific equipment –would not have been possible.
Contact us
If you would like to know more about how trusts and foundations can support the work of the National Gallery, please contact:
Rickie Burman, Development Manager – Trusts and Foundations
Tel: 020 7747 5923
Email: development@ng-london.org.uk
A list of our current supporters can be found in the Annual Review.
Examples of projects supported by trusts and foundations
Building projects – The Maurice Wohl Charitable Foundation
Thanks to a generous grant award from the Maurice Wohl Charitable Foundation, we were able to undertake extensive works to renovate the National Gallery's 19th-century and Impressionist galleries (Rooms 41 to 46). This major project renewed and replaced the gallery roofs, refurbished the galleries and improved environmental and lighting conditions. These improvements have ensured that the Gallery's internationally significant collection of works by artists such as Monet, Renoir, Seurat, Degas, Cézanne and Van Gogh continues to be displayed in optimum conditions for the public to enjoy.
Exhibitions – The Bernard Sunley Foundation
The Bernard Sunley Foundation is a generous long-term supporter of the National Gallery's Sunley Room exhibition programme. Support from the foundation has enabled the Gallery to show a wide variety of exhibitions exploring different artists and themes. Michael Landy: Saints Alive and George Shaw: My Back to Nature presented new art work created in response to the Gallery's collection. Building the Picture: Architecture in Italian Renaissance Painting encouraged visitors to consider how artists have represented architecture and reimagined physical spaces.
The National Gallery is grateful to the Bernard Sunley Foundation for their enduring support.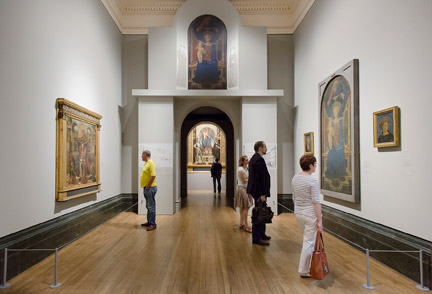 Curatorial Posts
We are immensely grateful to funders, including The Dorset and Vivmar Foundations, for supporting Curatorial Fellowships, which enable us to offer talented art historians the opportunity to gain invaluable skills and experience working with curatorial experts at the Gallery.
Thanks to the generosity of Art Fund, with the assistance of the Vivmar Foundation, we are also able to offer two Curatorial Traineeships as part of our National Programme. The Traineeships combine the opportunity to work at the Gallery and contribute to projects in regional museums and galleries.
The two Curatorial Trainees are in post for 22 months and, during their tenure, they gain hands-on experience in all aspects of curatorial work at the Gallery, before taking up residencies at two different regional museums, where they research and develop collection-based projects with a public outcome.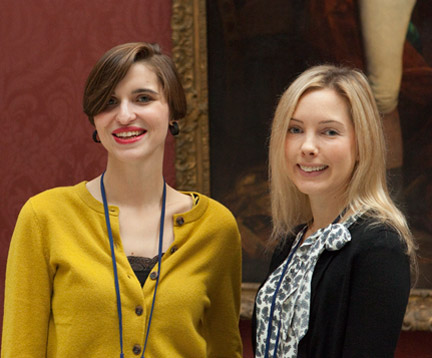 Read more about our Curatorial Traineeships.