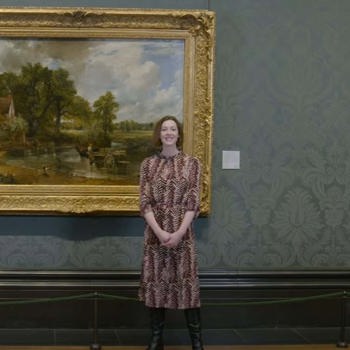 Helping new generations of art experts
An opportunity to gain invaluable skills and experience working with curatorial experts at the Gallery
We are immensely grateful to funders, including The Dorset and Vivmar Foundations, for supporting Curatorial Fellowships, which enable us to offer talented art historians the opportunity to gain invaluable skills and experience working with curatorial experts at the Gallery. 
Thanks to the generosity of Art Fund, with the assistance of the Vivmar Foundation, we are also able to offer two Curatorial Traineeships as part of our National Programme. The Traineeships combine the opportunity to work at the Gallery and contribute to projects in regional museums and galleries. 
The two Curatorial Trainees are in post for 22 months and, during their tenure, they gain hands-on experience in all aspects of curatorial work at the Gallery, before taking up residencies at two different regional museums, where they research and develop collection-based projects with a public outcome.