We recommend finding a quiet spot and watching on 'full screen' to get the most out of the experience: 
This is a YouTube video player. Below the video are the title, view time and description. Below that is a carousel of video thumbnails. Clicking a thumbnail will load and play that video.
About the painting
The artist John Constable had a great love for the landscape he lived and grew up in. This scene, painted not long before he turned 50, recalls Fen Lane – the route he took in his childhood on his way to school from the village of East Bergholt in Suffolk to Dedham on the Essex border.
It includes details of hedgerow plants he had observed through a lifetime of sketches and studies: broad-leafed butterbur, cow parsley, bramble and a scattering of red poppies as well as oak trees, elms and a silver birch. These, along with the light and sense of space, contribute to a landscape that feels so true that it almost evokes sound – the calls of birds, leaves rustling, sheep bleating, the buzz of summer insects and the men at work in the field.
5-minute meditations are supported by the John Armitage Charitable Trust.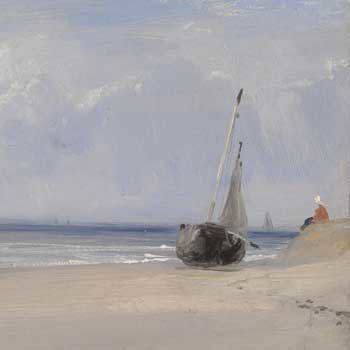 Let go of thoughts of the past or worries for the future with a mindful look at one painting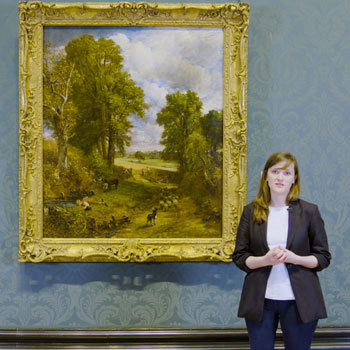 Dr Mary McMahon, our Bernays Curatorial Fellow of British Paintings, asks whether Constable's 'The Cornfield' is too good to be true. Does this lane and stream exist or is this rural idyll exactly that?
Hear 'The Cornfield' come to life in this soundscape by wildlife recordist Chris Watson