Refining tastes
An education in the arts
We should not tar all of the Grand Tourists with the same brush. If the high aims of an aesthetic education were not always the first thing on young men's minds, plenty of them still took delight in the high art and culture of Europe.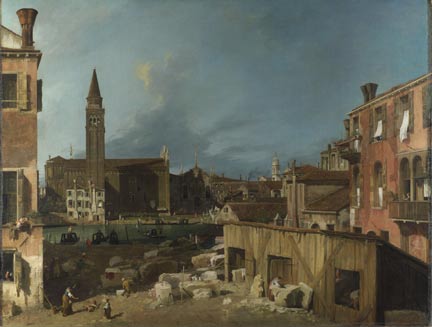 Writing to his nephew from Rome, Sir Richard Lyttelton remarked:
'What a figure my fine room will cut when it is adorned with all the fine pictures I am collecting… God send me safe and well from this wicked place of Gaming and Extravagance'
Grand Tourists came back home with many sculptures, along with Canalettos of Venice, scenes by Claude Joseph Vernet from Naples, and fantastic townscapes by Panini from Rome. Many came back with portraits of themselves. Around 175 travellers from Britain and Ireland – many of them future leaders, grandees and important noblemen - were painted by Pompeo Batoni.