Why sunflowers?
Sunflowers had a special significance for Van Gogh. He made seven versions of them.
Yellow, for him, was an emblem of happiness – in Dutch literature, the sunflower was a symbol of devotion and loyalty. In their various stages of decay, these flowers also remind us of the cycle of life and death.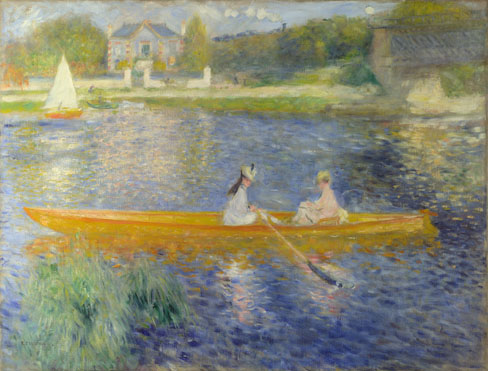 When Van Gogh moved to Paris in 1886, he was exposed to the bold palettes of the Impressionists, such as Renoir, with their use of bright and opposing colours.
The influence of the Impressionists transformed Van Gogh's own use of colour. He began to experiment with bright, unmixed colours. He was dismissive of the movement as a whole, however, accusing it of being purely decorative.
Van Gogh was more interested in some of the Post-Impressionists who, like himself, were more concerned with investing the objects in their paintings with significance and symbolism.
Next: Gauguin – friend or foe?