Gauguin: friend or foe?
In February 1888 Van Gogh moved to Arles in the South of France, but suffered terribly from isolation and loneliness.
His dream was to set up an artists' colony based in the yellow house he had rented. That spring he invited Paul Gauguin to join him. He embarked on a prolific summer of painting, intending to show Gauguin what he could achieve.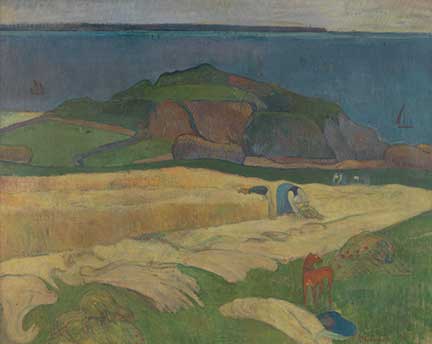 Gauguin finally arrived in October, but instead of the inspiring, artistic partnership that Van Gogh had envisaged, the two agreed on very little, and as Gauguin said 'certainly not on painting'.
Van Gogh found Gauguin's criticisms agonising, and they made him increasingly mentally unstable, but he found Gauguin's decision to leave in December even more unbearable.
Next: Illness and suicide