Leonardo da Vinci's emotion
Raphael departed for Florence after hearing of great artistic developments in the city. In particular he sought out the battle scene cartoons for the Sala del Gran Consiglio which Leonardo and Michelangelo were working on. The fury of battle and muscular energy that Leonardo captured was a revelation to Raphael.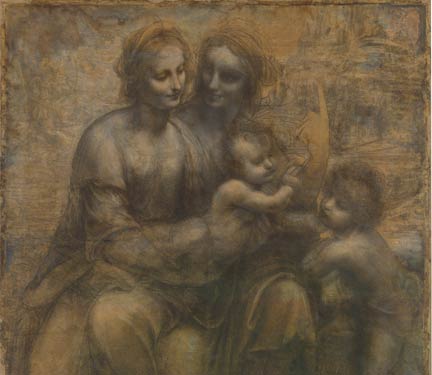 His ability to portray the thoughts and emotions of his figures left Raphael amazed and entranced and he rapidly began to introduce Leonardo's tender expressions and graceful colouring in his own work.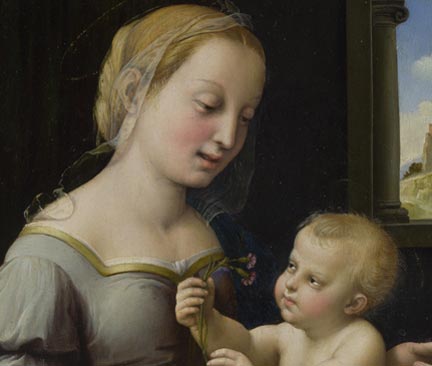 Through his contacts he gained access to Leonardo's 'Benois Madonna' (Hermitage, St Petersburg). He followed the composition of this painting closely in The Madonna of the Pinks. It was both a homage to the older artist and a display of his own very individual style.
Next: Michelangelo's dynamism