Raphael was brought up in the cultured surroundings of the Court of Urbino, where he picked up the manners that were to allow him to move in the highest circles throughout his short life.
He travelled from city to city, befriending artists and patrons, proving his skill with smaller works and gradually gaining the big commissions. Everywhere he went was an opportunity to study the work of other artists.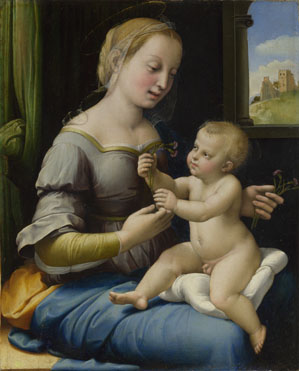 Over the course of a decade of ceaseless work and absorption of other artist's styles, Raphael developed a unique personal style that was to draw him to the attention of the greatest patron of all, the Pope.
Next: The Father's legacy