Discover Dürer 
Dürer's drawings, paintings and prints make up some of the most iconic images in the history of art and have influenced generations of artists. His AD monogram was - and still is - a sign of quality and creativity and helped make him a rich man in his lifetime.  
From his base in Nuremburg, Dürer traveled to some of the most culturally rich cities in Europe where he met artists and intellectuals. These international encounters were hugely important for Dürer's artistic development. No other artist from northern Europe gained such an appreciation for the art of Renaissance Italy.
Through paintings, drawings, prints, and letters, Dürer's Journeys: Travels of a Renaissance Artist brings to life this art history megastar and the people and places he visited.
Begin the journey
This is a YouTube video player. Below the video are the title, view time and description. Below that is a carousel of video thumbnails. Clicking a thumbnail will load and play that video.
North and south
Dürer was born in Nuremberg, Germany, part of what was then the Holy Roman Empire. In the middle of Europe, it was a good base from which to travel south across the Alps to Italy and north, along the Rhine to the Low Countries. Sixteenth-century travel wasn't without its challenges but there were some well-established routes that made use of the major rivers and waterways.
Through the course of his travels he met groundbreaking artists in Europe's liveliest cities including Antwerp, Amsterdam and Venice.
Italian epiphany
Dürer made two significant trips to Italy in the mid-1490s and again between 1505 and 1507. In Venice he saw artists exploring Renaissance ideas about how to draw the human body; he took on board their interest in Classical proportion as well as their skill at painting different qualities of light. It was Dürer's absorption of these ideas and experiences abroad that would define his art.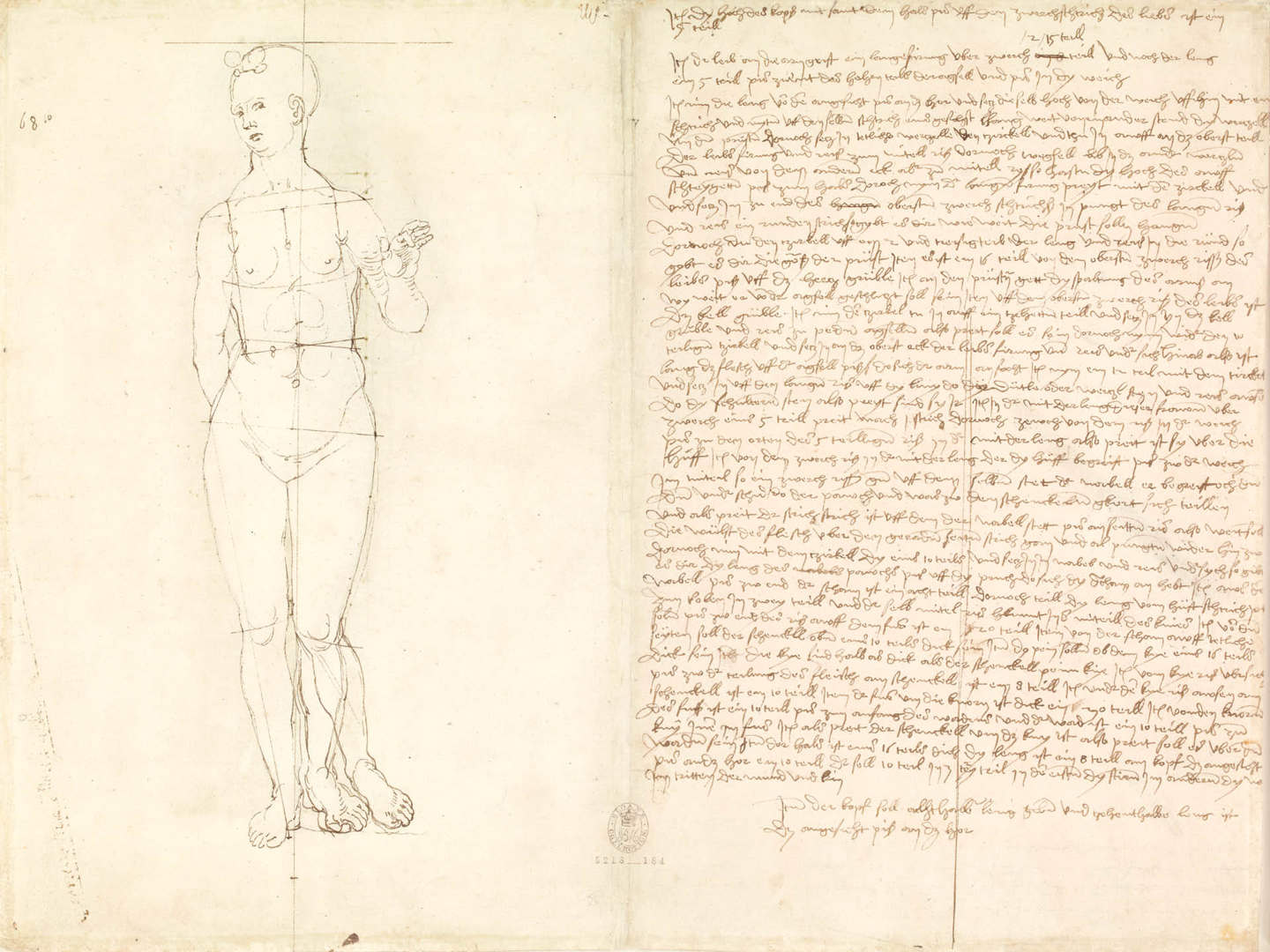 Multimedia master
Creative and endlessly curious, Dürer assimilated new approaches and influences on his work. A draughtsman, designer, painter, printmaker, he worked in many mediums and was a master of them all. It's mindboggling to think how he can have been so talented across the board. 
The list of celebrated works ranges from prints such as 'The Knight, Death and the Devil' and oil paintings to the exquisite watercolour sketches of landscape he made during his journeys.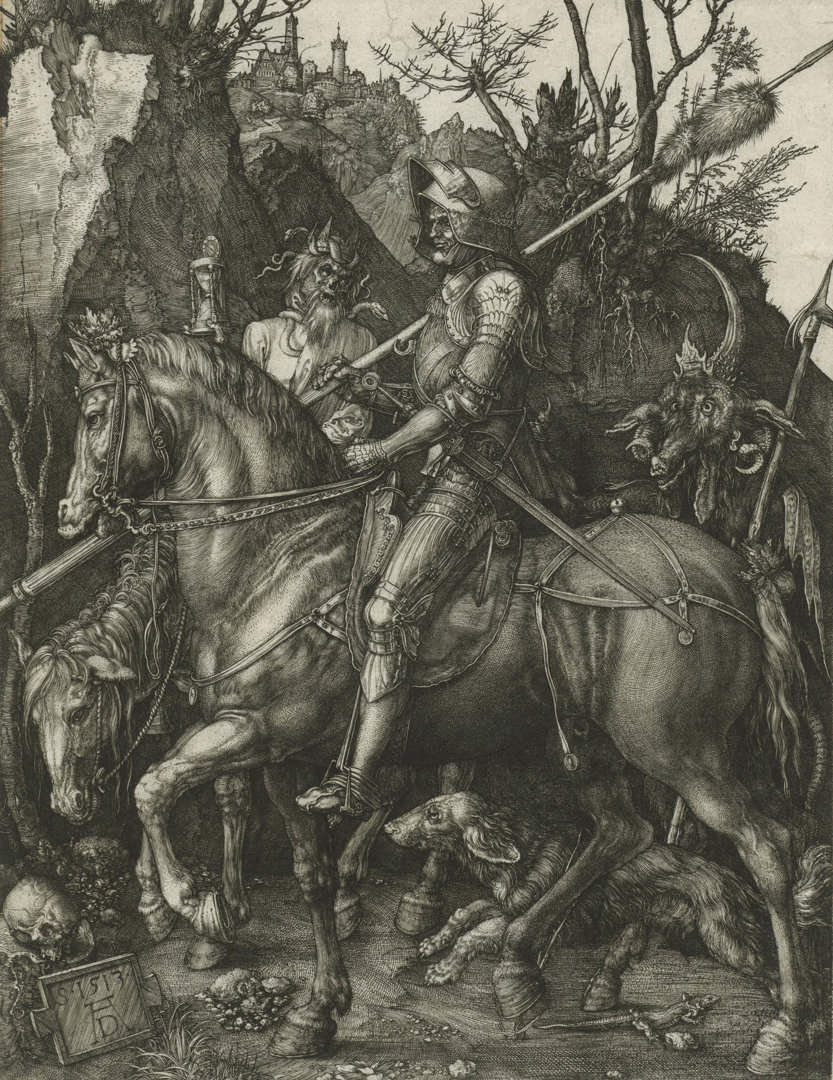 Momentum in Europe
He saw some of the greatest upheavals in Europe during his lifetime: Martin Luther's challenge to the Catholic Church, the exploration of Africa and America and the arrival of previously unseen animals and objects plus the spread of information through the printing press.
Dürer knew how to make the most of the developments of his age; the combination of his artistic creativity and business savvy made him extremely successful and meant that he gained some of the most important patrons alive.
He involved his wife Agnes and his mother in the business; they would go to print fairs and sell his work, undertaking their own journeys on his behalf.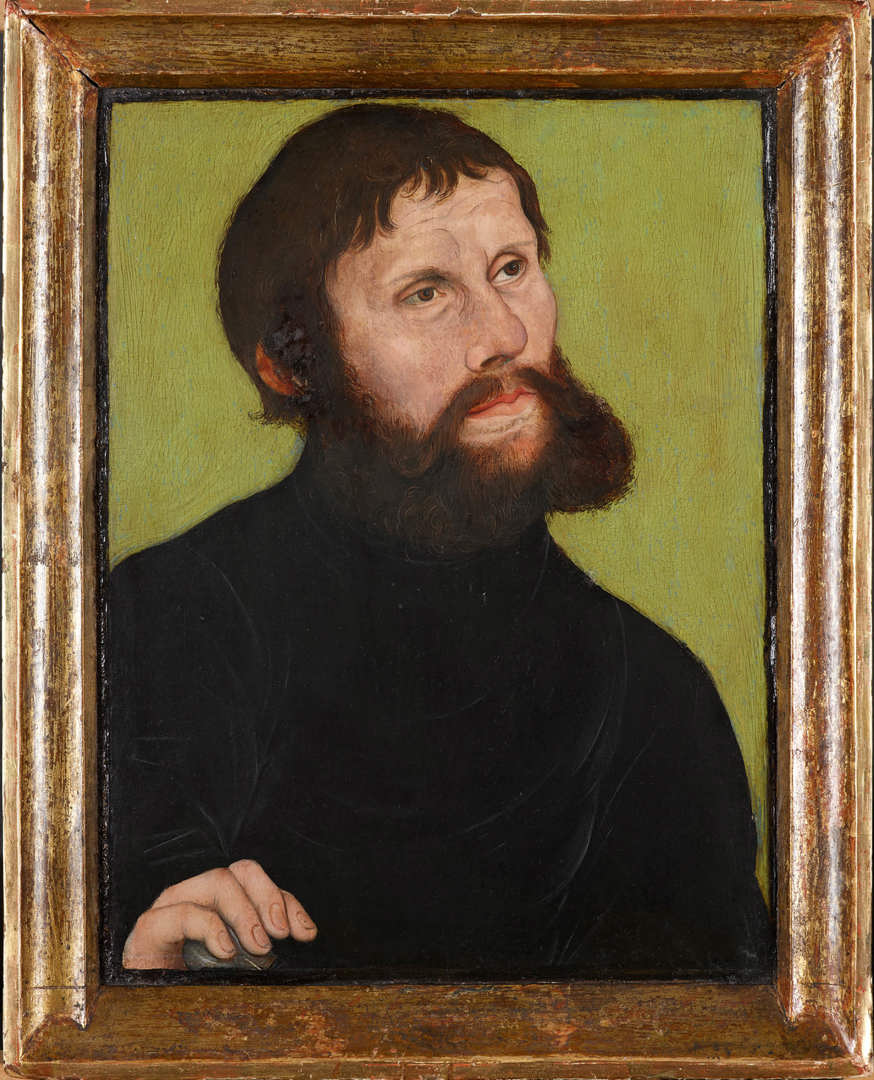 The Low Countries
Dürer planned a trip to the Low Countries (1520–21) on the death of Emperor Maximilian in 1519. He was hoping to obtain an extension to his pension, attending the coronation of the new Emperor Charles V in Aachen.
As in Italy, Dürer's meetings with Northern Renaissance artists benefitted both parties and he was highly regarded by those he met. The list of great artists he contacted includes Quinten Massys, Lucas van Leyden and Hugo van der Goes. He would also have seen Jan van Eyck's Arnolfini Portrait and Jan Gossaert's 'Deposition' altarpiece.
In the summer of 1521, his health failing, Dürer returned to Nuremburg where he devoted his remaining years mostly to theoretical and scientific writings and illustrations. He stayed in the city until his death in 1528. 
During his life, Dürer's encounters with the art of Italy and the Low Countries, and its effect on the evolution of his own work, made him an artist quite unlike any other before him. 
We'll take a closer look at Dürer and what his journeys meant to him in the episodes that follow.