A creative and commercial genius
Some of Dürer's best-known works are his woodcuts and engravings. He was an incredibly skilful craftsman who could both carve woodblocks for woodcut prints and create cut metal plates for engravings.  
Find out more
This is a YouTube video player. Below the video are the title, view time and description. Below that is a carousel of video thumbnails. Clicking a thumbnail will load and play that video.
Woodcuts
He produced large numbers of woodcut prints including, in 1498, a series entitled 'The Apocalypse' which capitalised on the popular belief that the beginning of the 16th century would bring about the end of the world.  
Woodcut prints are made by carving the relief into a woodblock which is inked and printed using presses like those used for printing books. 
Dürer's delicate, immaculately carved fine lines meant that his prints had complex compositions, intricate details, shading and shadows like no other.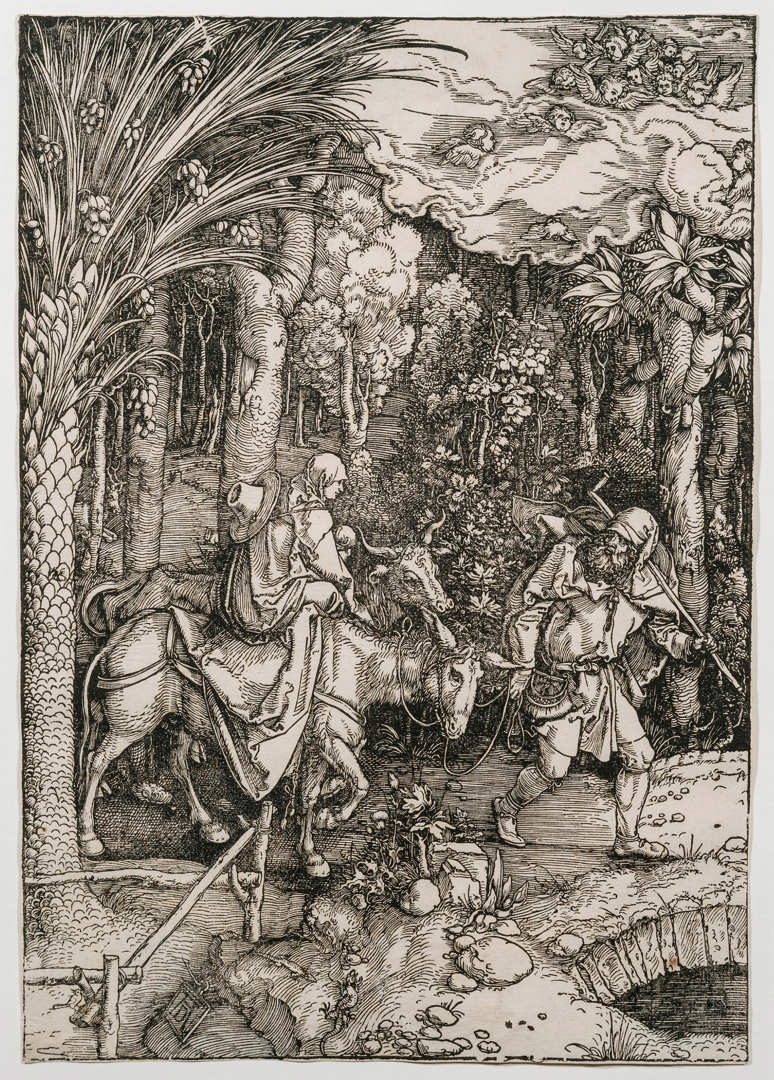 Engraving
Engraving is an intaglio printing process, which means that, unlike the woodcut prints, the lines that are cut into the metal plate are the lines that are printed.  
Highlights include three, highly innovative prints known as the 'Meisterstiche' (master engravings) which he worked on between 1513 and 1514. These engravings on copper show 'Knight, Death and the Devil', Melancholia I' and 'Saint Jerome in His Study'. Their power lies in the way Dürer combines his German artistic heritage with the new Italian Renaissance ideas about Classical form, perspective, proportion and subject.