Go behind the scenes in Conservation to learn about the restoration of an exciting new acquisition – a recently discovered self portrait by the most celebrated female artist of the Italian Baroque, Artemisia Gentileschi
Starting the restoration of Artemisia Gentileschi's 'Self Portrait' (2:28)
Larry Keith, our Head of Conservation and Keeper, explains the steps we take to restore our paintings:
Cleaning Artemisia Gentileschi's 'Self Portrait' (5:44)
What have we found so far during restoration? Larry Keith explains how the painting's appearance is changing as old varnishes are removed:
"It's such a 17th century thing to do" (2:23)
Larry Keith talks with Letizia Treves, the James and Sarah Sassoon Curator of Later Italian, Spanish, and French 17th-Century Paintings, about the process of  cleaning the painting: 
This conservation treatment was made possible with Art Fund support.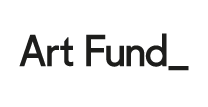 For more updates on the conservation of this self portrait by Artemisia Gentileschi, follow #NGArtemisia on our Facebook, Twitter and Instagram channels.