Homecoming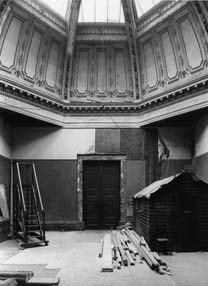 In May 1945, within days of the cessation of hostilities in Europe, a selection of masterpieces from the collection in Wales was sent back to Trafalgar Square. On 17 May, an exhibition of these works was opened in the few relatively undamaged rooms in the east wing of the Gallery.
After years of dust and rubble, visitors marvelled at the intensity of the colours in the paintings, many of which had been cleaned during their stay in Wales.
Looking forward
The outlook for the future of the Gallery in the postwar years was uncertain. In common with other major London institutions, it had sustained serious damage during the bombing raids.
There was very little in the way of resources and manpower to remedy the situation. Tarpaulin and corrugated iron remained in place on the roof for many years. But the scientific advances made in the underground chambers of Manod quarry changed the Gallery for ever.
Air conditioning was included in the plans for the major renovations needed for west wing, which had been badly damaged. And the Scientific Department, which had been established shortly before the war, was joined by a newly-formed Conservation Department.
The Hampton site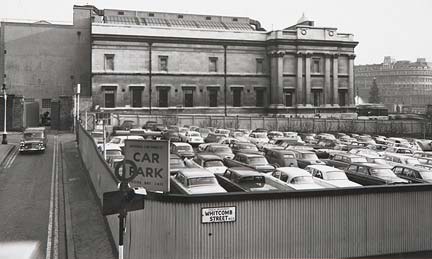 On the night of 16 November 1940, incendiary bombs destroyed Hamptons, a department store next door to the National Gallery. The ruins were demolished after the war and the site remained vacant. For several years it served as a car park.

Eventually it was acquired by the Gallery, and the Sainsbury Wing now stands on the site.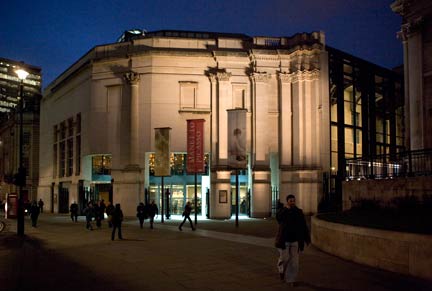 The National Gallery in Wartime by Suzanne Bosman is available to buy from Gallery shops and online