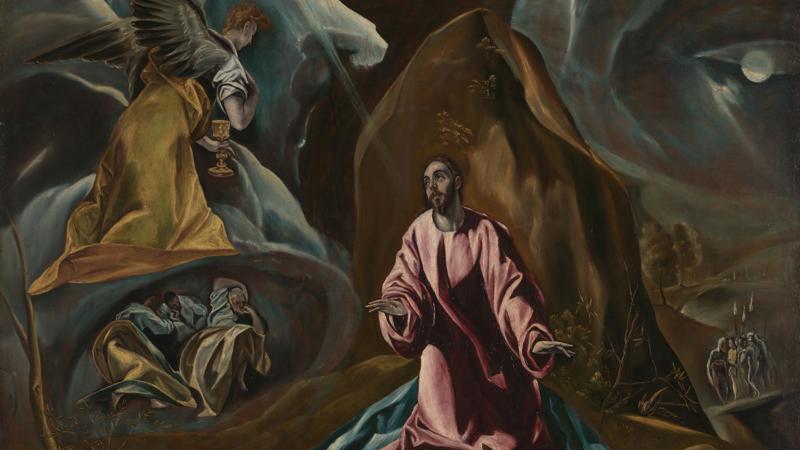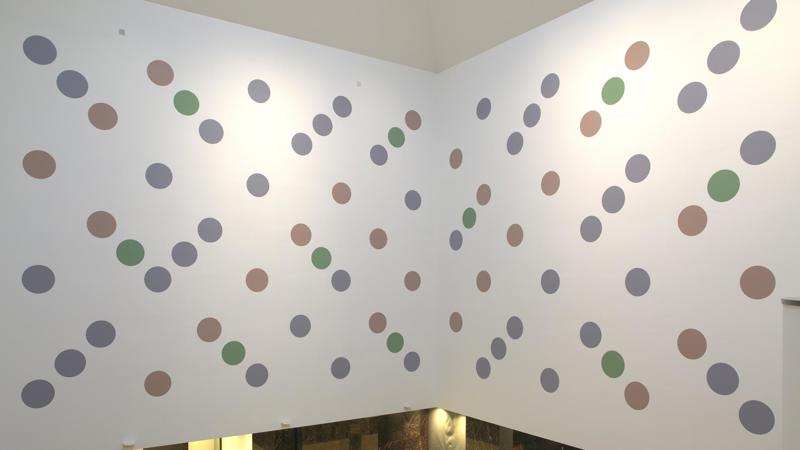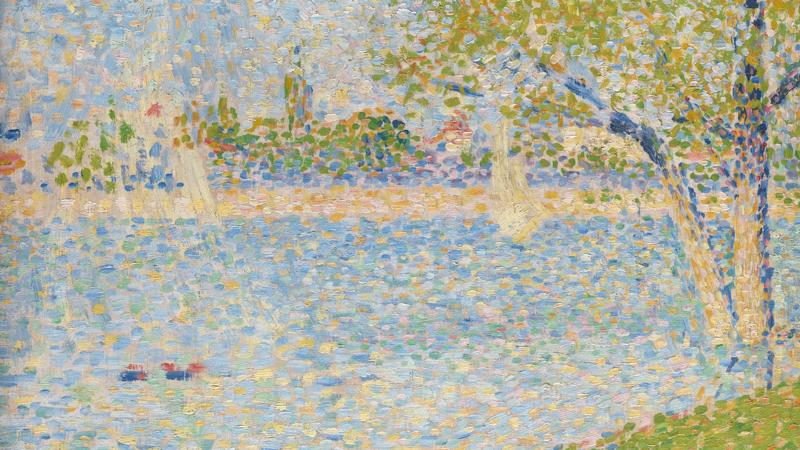 This work by the Greek artist, El Greco, is labelled 'by the studio of El Greco' – which means he did not paint it alone. As a successful artist, El Greco was in high demand, so he employed assistants to help him with his work. 
This enormous painting (across two walls here at the Gallery) is by Bridget Riley, whose works often involve collaboration. 
She might begin by collaging or drawing onto paper, and the work might be finished by studio assistants painting the design directly onto the wall (which we don't recommend you do at home!).
Although you might not expect to see a modern work like Bridget Riley's at the Gallery, she was inspired by other artists in the collection, such as Georges Seurat. 
Seurat was a French artist who developed a technique called 'pointililsm' – painting with dots of contrasting colours and tones. 
She also took inspiration for the title of her work, 'Messengers' from a phrase the British landscape artist, John Constable, used to describe clouds.