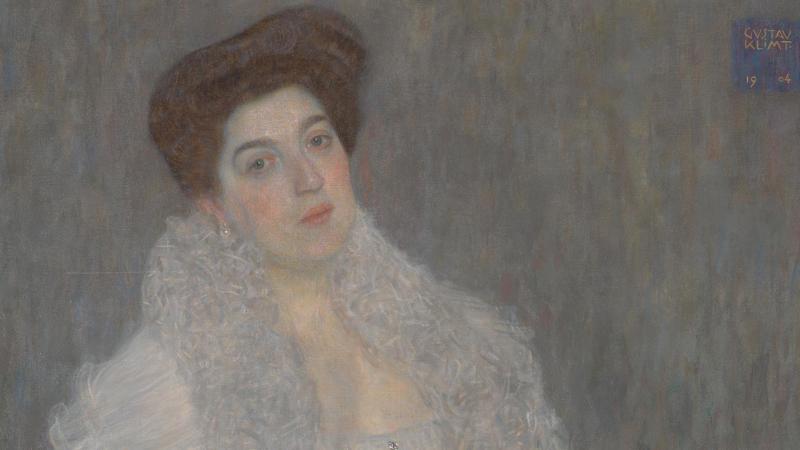 It's left to our imagination to bring into focus the face reflected in the mirror. Real or illusion?
Perhaps, as this is Venus a goddess after all, it wouldn't be right for us to see her features clearly.
Velázquez's beautiful nude reveals so much but at the same time it gives away very little.
Klimt's painting of Hermine Gallia is both on the same theme and of the same period as Dohnanyi's lilting 'Serenade'.
She stands elegantly cocooned in her ethereally floaty dress. Her distant expression and almost weightless body are what make her beautiful but untouchable.