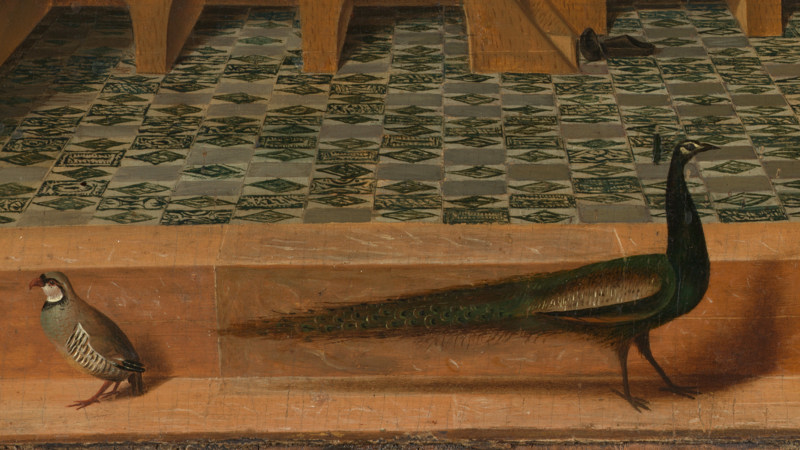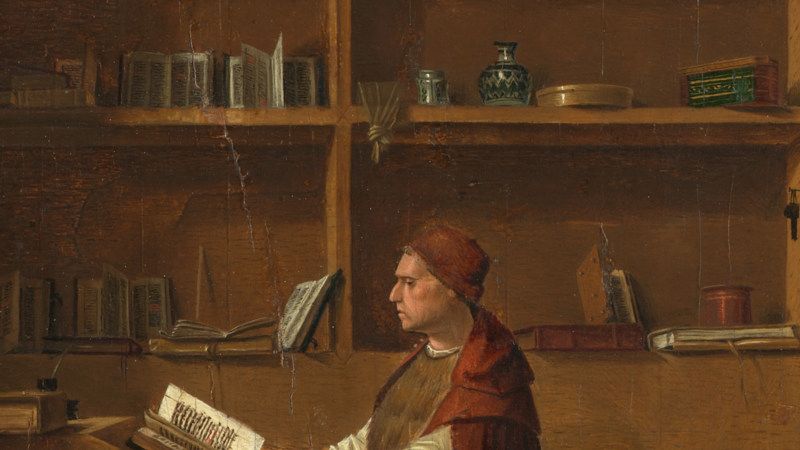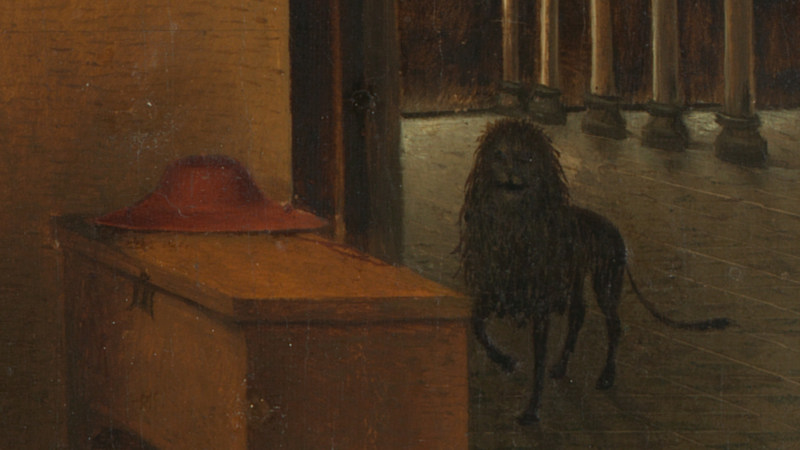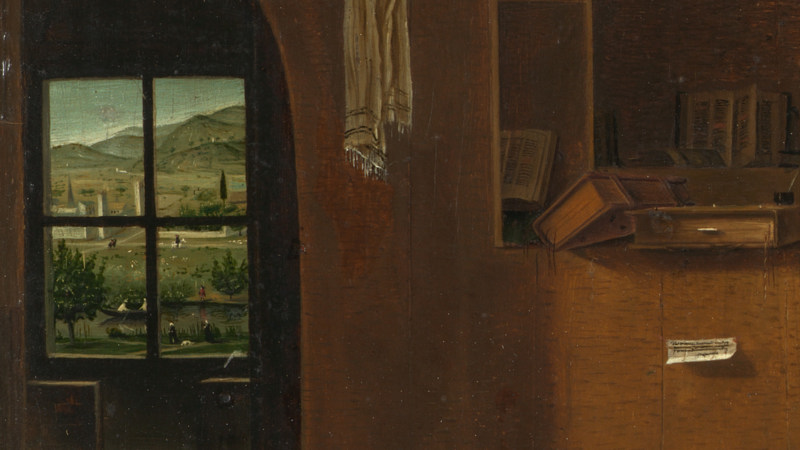 Beautiful symbols
We have to get past a partridge and a peacock on our way into the multi-layered picture.
They're both attractive and religiously symbolic; the partridge is associated with loyalty, while the peacock represents eternity -  people believed that its flesh never decayed.
Treasured clutter
Hold an image of this painting in your mind. Do the many details and expertly painted surfaces remind you of anyone?
Antonello's painting shares aspects of Netherlandish paintings of the time, specifically those of Jan van Eyck.
Like some of van Eyck's interiors, the room's accessories (ceramic pots, metal plates) allow Antonello to show off his skill at painting different textures and reflections in oil.
A lion?
We can make out a lion in the shadows to the right of the painting.
This lion is symbolic. Saint Jerome is said to have removed a thorn from a lion's paw while spending time as a hermit in the Middle Eastern desert.
There were Asiatic lions in the Holy Land up until the time of the Crusades. 
Take a seat by the window
Let your eyes wander over to the window on the left of the picture.
Antonello takes us outside the study into the busy countryside beyond; complete with sheep, people on horseback and two people rowing along a river.