Saint Barbara is the patron saint of architects.
Barbara's father built a tower and kept her imprisoned in it. She became a Christian and spent her time in prayer and contemplation. To honour the Holy Trinity, she had three windows inserted into a building her father was constructing. Her father denounced her as a Christian to the authorities and Barbara was tortured and beheaded.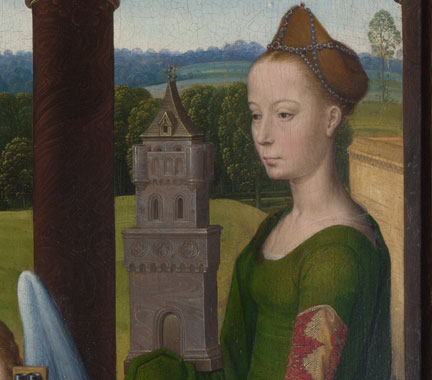 Saint Barbara's story is told in The Golden Legend.