Theme
Both the composition and theme of 'The Four Times of Day' derive from a landscape tradition which evolved in the 17th century.  Classical landscapes of this period were conceived as stage sets, with tall trees or architecture framing foregrounds peopled with characters from history, mythology, or the bible. One of the greatest of landscapists of this century, and of immense importance to Corot was Claude, who according to Joachim von Sandrart, attempted "by every means to penetrate nature, lying in the fields before the break of day and until night in order to learn to represent very exactly the red morning sky, sunrise, and sunset and the evening hours."4 He conceived a large number of his landscapes as pairs, juxtaposing evening with morning, as in the pair painted in 1648 for the Duc de Bouillon, Seaport with the Embarkation of the Queen of Sheba and Landscape with the Marriage of Isaac and Rebekah ('The Mill'). The former takes place at sunrise, an appropriate time to set off on a journey, and the latter takes place in the late afternoon.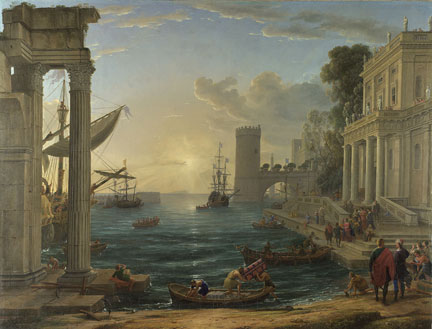 While Claude did not specifically treat the subject of the four times of day, it was immensely popular in the 17th century, particularly in Northern Europe, with artists producing sets of landscapes representing different times of the day which would be issued as engravings, a tradition which continued into the 18th century in the work of Claude-Joseph Vernet. These landscapes could be peopled with figures engaged in activities appropriate to the times of day, a theme also popular in genre. In Nicolas Lancret, The Four Times of Day, these activities are somewhat leisured; taking tea, picking flowers, and playing tric-trac could perhaps be better described as whiling away the day.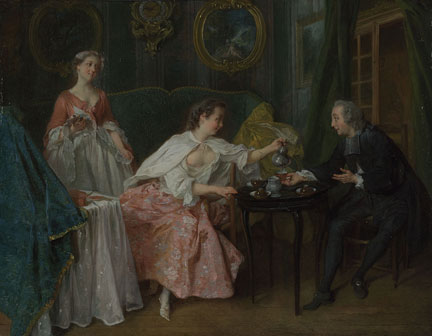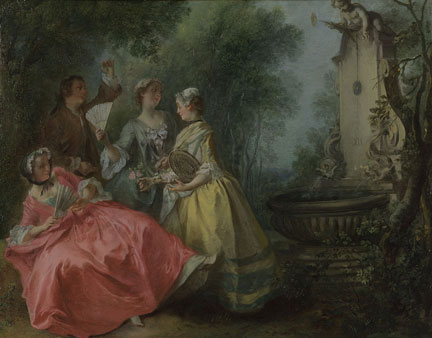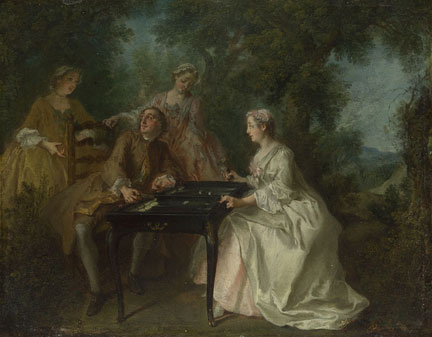 Corot's panels continue both Claude's exploration of light and the more systematised tradition of portraying times of day. But although he alludes to human activity, he moves away from the more standard activities appropriate to the time of day in favour of the portrayal of landscape under differing skies.
4. 'The life of Claude by Sandrart', 1675, in M. Röthlisberger, Claude Lorrain: The Paintings, London 1961, I, pp. 47–8