In 1597, Rubens was an unheard-of apprentice painter in Antwerp. By 1614 he had transformed himself from an awkward (but promising) student to a virtuoso artist with an international reputation.
As soon as he could, Rubens went travelling through France to Italy and Spain.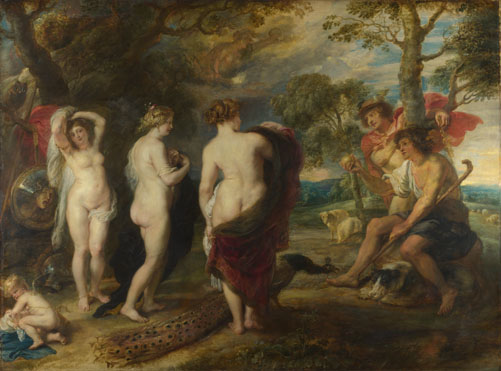 Rubens copied a huge number of works by other artists. He worked on everything, from the sculptures of Greek and Roman antiquity to the great works of the Renaissance, by artists such as Leonardo,Titian and Veronese. He also studied works by the greatest contemporary artists, including Caravaggio.
He made copies of their works and experimented with their styles and techniques. An early painting, The Judgement of Paris (from about 1597-9) shows Rubens copying the composition of an Italian artist. His understanding of anatomy (particularly female anatomy) was still rather limited.
Next: Antwerp