Modern arts and design
Leeds City Art Gallery and Temple Newsam
Possibly influenced by his experience in American museums, Hendy became known for his entrepreneurial and innovative spirit at Leeds, as an outspoken advocate for the regions and for the decentralisation of culture in Britain. A close friend of Henry Moore and Barbara Hepworth, Hendy was also a champion of modernist British artists and made numerous acquisitions on behalf of Leeds City Art Gallery (such as Matthew Smith, Paul Nash, Barbara Hepworth, Henry Moore, Graham Sutherland, and Walter Sickert). This task was aided by the provision of a new purchase grant from Leeds City Council. These funds further served to enlarge the collection of period furniture representative of 'good' design for Temple Newsam country house, of which Hendy had become director in 1937.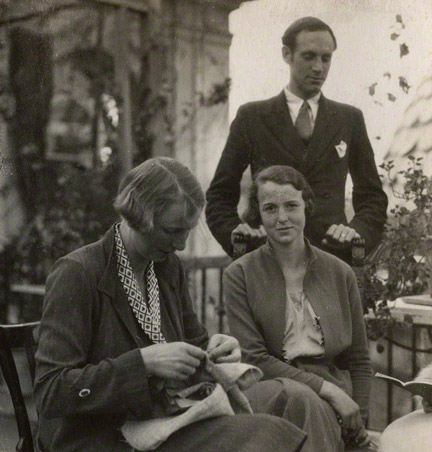 Modernising regional galleries
Jumping on the bandwagon of modernisation, Hendy actively promoted plans to demolish the old art gallery building to develop a purpose-built civic centre whose third floor would be a top-lit art gallery. Although the project was put on hold at the outbreak of the Second World War and subsequently never realised, Hendy's forward-thinking approach helped reshape public experience of art. The Gallery's spaces were transformed to accommodate more inviting displays, but its closure in 1939 at the risk of being bombed meant that Hendy would focus all his efforts on the 'restoration' of Temple Newsam.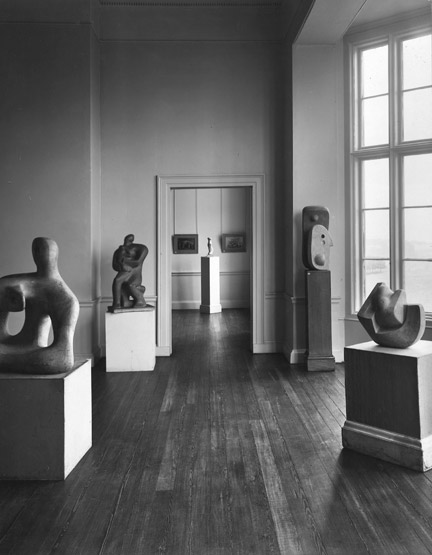 Temple Newsam was a Tudor country house that reopened to the public in 1922–3, when it was acquired by Leeds City Corporation from the late Edward Wood, later Lord Halifax. Intending to turn the house into a museum of the decorative arts and temple of beauty, Hendy's educational zeal sought to instil in visitors the appreciation of good design. To those ends, Hendy mounted highly aestheticised and visually powerful displays to match the newly restored house, mixing contemporary artworks with the traditional setting of the country house.