'Sensing the Unseen: Step into Gossaert's Adoration', mobile edition
Inspired by the 'sonified painting' at the heart of our exhibition 'Sensing the Unseen: Step into Gossaert's Adoration', this interactive mobile experience can be enjoyed at home or wherever you are.
Explore and zoom into six scenes from Gossaert's 'The Adoration of the Kings' to see the painting's intricate detail and immerse yourself in a world of interactive sound.
Listen as six short poems in the voice of Balthasar, one of the Three Kings, bring to life the painting's timeless themes of rupture, transformation and renewal.
This experimental experience is currently developed for Android devices (Android versions 10 and above). 
Accessing the Experience on Android
You will need headphones and a good Wi-Fi connection or strong mobile signal.
We recommend Wi-Fi to avoid data costs.
On your Android device in Chrome or Samsung Internet browsers click the 'Launch the experience' button.
If you are reading this on desktop or tablet, scan this QR code with your mobile to access the experience.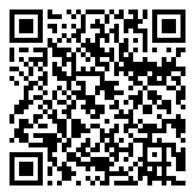 Thank you to the Gallery professionals and independent creatives who made this experience possible.
Emma McFarland, Project Lead and Concept Design
Susan Foister, Curator
Nick Ryan Studio, Sound Design and Composition
Debbie Brooke, Developer
Theresa Lola, Poetry
Alex Clark, User Interface and UX Design
Clementine Vaughan, Junior Project Manager