The products and books we sell in our shops relate to our paintings and unique building and location. We also sell products and books that we think you will find engaging, useful and fun.
Whether it be a souvenir of your first visit with Van Gogh's Sunflowers or a Monet exhibition catalogue or a high quality reproduction of Turner's The Fighting Temeraire, every single purchase you make from us, supports the National Gallery.
We have two shops in the National Gallery and an online shop with a wide range of books, gifts and souvenirs. We also have an exceptional custom print and framed print service, with the highest quality reproductions of the most popular paintings in the National Gallery Collection.
Portico Shop
Our pick of London souvenirs and National Gallery gifts and books.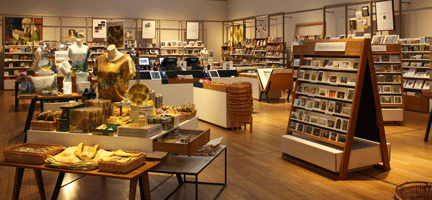 Getty Shop
Near The National Café, you'll find our best sellers and an edit of our full range here.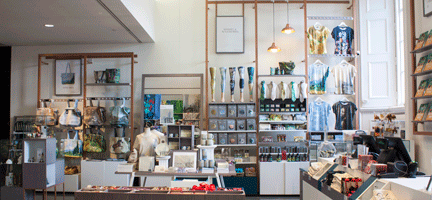 Find out more about the National Gallery shops
Save