6 January 2014
New film 'The Monuments Men' leads to discovery that two of the men were also National Gallery staff.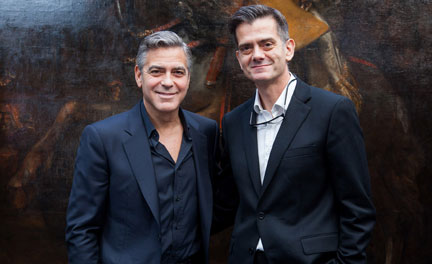 Forthcoming dramatic thriller 'The Monuments Men', directed by and starring George Clooney, is based on the true story of an unlikely Second World War platoon tasked with going into Germany to rescue artistic masterpieces from Nazi thieves and returning them to their rightful owners. 
The re-telling of this historical treasure hunt led to the discovery that two of the platoon (a group of museum directors, curators and art historians) had been National Gallery staff. Archivist Alan Crookham revealed that Ellis Waterhouse, who worked for the Gallery before the war and Cecil Gould, who joined after leaving the army were both Monuments Men.
Further investigation into the National Gallery Archives also revealed a fascinating store of Cecil Gould's personal artefacts - including his war diary - enabling us to form a clearer picture of his history.
The National Gallery's Monuments Men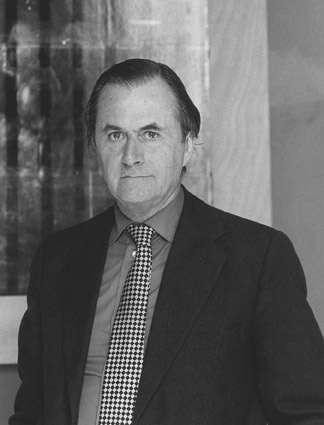 The Monuments, Fine Arts and Archives Section, attached to the allied armed forces, originated in 1943 to safeguard works of art and cultural monuments following the Allied invasion of Italy. After the Second World War ended, the Section helped track down works of art and cultural property that had been looted by the Nazi regime between 1933 and 1945. They were known as the Monuments Men and it is due to their efforts that many thousands of art works were returned to their original owners.
Cecil Gould
The National Gallery curator Cecil Gould (1918-1994) served as a Monuments Man between 1945 and 1946. Gould had been a student at the Courtauld Institute when war broke out in 1939. He joined RAF Intelligence and served as part of the British Expeditionary Force in France in 1940, in Egypt in 1941, and in Italy in 1943. A few months after D Day he joined allied forces in Normandy in August 1944.
Gould transferred to the Monuments Men in early 1945. After the defeat of Germany, he was stationed first in Münster and then, from autumn 1945, in Bünde. His work varied from surveying damaged monuments and checking claims for stolen art to supplying documentation on looting to the War Crimes Tribunal in Nuremberg. 
While still stationed in Germany, he returned to London for an interview for the position of Assistant Keeper at the National Gallery in February 1946 and started a few months later. He remains known for his widely praised catalogue of the Gallery's 16th century Italian paintings which was initially published in two volumes in 1959 and 1962. In 1973 he became the Gallery's Keeper and Deputy Director and remained in this post until his retirement in 1978.
Ellis Waterhouse
Ellis Waterhouse (1905-1985) was an assistant at the National Gallery between 1929 and 1933, when he left to become Librarian at the British School at Rome. Waterhouse returned to England in 1936 and became a Research Fellow at Magdalen College, Oxford between 1938 and 1947. During World War II he served initially in the Intelligence Corps in both Egypt and Greece but by 1945 he had joined the Monuments Men and was based in Germany and the Netherlands, supervising the return of stolen artworks.
He became Director of the National Gallery of Scotland in 1949 and Director of the Barber Institute of Fine Arts at the University of Birmingham in 1952. After his retirement from the Barber Institute in 1970, he held the post of  Director of the Paul Mellon Centre for Studies in British Art from 1970 to 1973.